A 501(C)3 Organization

Email:
Alumni @ JMHSAA.org
You must include "JMHSAA" as part of the subject
line of your email or it
will be ignored.

U.S. Mail:
JMHSAA
P.O. Box 93367
Pasadena, CA 91109

Office Hours:
Tues. - Fri
11:00 AM - 6:00 PM
Saturday
10:00 AM - 3:00 PM
(626) 208-1351

x-101 Membership
x-102 Reunions
x-103 Scholarships
x-104 Special Events
x-105 Publicity
x-106 Turkey Tussle
x-106 Birdie Tussle
x-107 Hall of Fame
x-108 Homecoming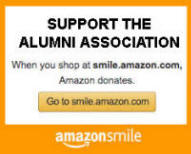 A portion of your purchase is donated to JMHSAA when you click the button above and shop at Amazon.com
Amazon Smile

Your Donation is
Gladly Accepted


John Muir HS
John Muir High School
1905 N Lincoln Avenue
Pasadena, CA 91103
(626) 396-5600
SCHOOL WEBSITE
Join the Muir PTSA
muirmustangs.ptsa.org
Meets the3rd Wednesday
of each month.
Myhisha Myles, President
---
Pasadena Unified
School District
351 South Hudson Ave.
Pasadena, CA 91101

Student Transcripts
Records & Transcripts
(626) 396-3600 x88345

PUSD Website

©2017 JMHSAA
® All Rights Reserved
Updated 02/06/2018

Celebrating Over
a Decade of Service!
1988 Hall of Fame Inductees
Name
Category
Class
Robert B. Lowe
Journalism
1971
Robert B. Lowe won a 1981 Pulitzer Prize with Arizona Daily Star colleague Clark Hallas for their investigative report titled "Improper Use of University Athletic Recruiting Funds." The award, the nation's highest honor in print journalism, was given in the category of Local Investigative Specialized Reporting. In the piece, the reporters for the Tucson, Ariz.-based newspaper revealed improper use of recruiting funds approved by a University of Arizona football coach. After having records examined by the school's athletic department, the investigation – which included interviews, phone records, airline-ticket and hotel receipts -confirmed that several university-paid trips were made by non-prospective recruits, which violated National Collegiate Athletic Association rules.

Jackie Robinson
Sports
1936
The social impact of Jackie Robinson's inclusion into Major League Baseball in 1947 resonates as one of the civil rights movement's most significant triumphs. For Robinson, the first African-American to have the opportunity to participate in the major leagues for the Brooklyn Dodgers, it was all about playing the game. But, he was hand-selected by President Branch Rickey and the Dodger organization to cross the precipitous color line. Robinson promised Rickey that he would not fight back, other than with his bat and glove, despite what teammates, competitors, fans, umpires, writers, broadcasters and hotel managers might have said or how they tried to bait him into reacting. Robinson agreed to take on this historic civil rights challenge and was uniquely qualified to succeed. When he crossed the white lines at the ballpark, Robinson tried to relax and focus on the game, not the constant cat calls.
In his debut season, he was named Rookie of the Year, an award which today bears his name, and he became an immediate drawing card. In his 10 seasons, Robinson was a six-time N.L. All-Star, he was an integral part of six N.L. Pennant-winning Dodger teams (1947, 1949, 1952, 1953, 1955, 1956) and he won the N.L. batting title in 1949 with a .342 average. He also won the N.L. MVP Award in 1949. Robinson was the first African-American player to be inducted into the National Baseball Hall of Fame in 1962. With Robinson in attendance, the Dodgers retired his No. 42 uniform in on-field ceremonies at Dodger Stadium on June 4, 1972. All of Major League Baseball saluted him in 1997 (on the 50th Anniversary of his breaking the color barrier) and permanently retired his number from the game.


Matthew (Mack) Robinson

Community Service
1935
Matthew "Mack" Robinson was an American athlete, setting a world record and winning a silver medal in the Olympics. He was the older brother of Baseball Hall of Fame member Jackie Robinson. Mack set national junior college records in the 100 meter, 200 meter, and long jump at Pasadena City College. He placed second in the Western Regional Olympic Tryouts in 1936, earning himself a place on the United States Olympic team. He went on to win the silver medal in the men's 200 metres at the 1936 Summer Olympics in Berlin, finishing just 0.4 seconds behind Jesse Owens.

Mack Robinson attended the University of Oregon, graduating in 1941. At the University of Oregon he won numerous titles in NCAA, AAU and Pacific Coast Conference track meets. He has been honored as being one of the most distinguished graduates of the University of Oregon and is a member of the University of Oregon Hall of Fame and the Oregon Sports Hall of Fame.
Later in life, he was known for leading the fight against street crime in his home town of Pasadena. In 1997, the Pasadena Robinson Memorial, dedicated to both Matthew and Jackie, was dedicated in 1997. That same year, the United States Postal Service approved naming the new post office in Pasadena the Matthew 'Mack' Robinson Post Office Building.

Brad Jose' Truitt
Performing Arts
1963
Brad Truitt had an outstanding career in performing arts throughout the 1970s, having appeared on television, stage, motion pictures, magazine advertisements and records. In television, he appeared in Medical Center, All in the Family, Cannon, Kojak and Good Times. He was seen in the film "RPM" and performed on stage in West Side Story and Tooth of Crime.

John Van de Kamp
Government
1952
John Van de Kamp served two terms as California's 28th Attorney General, from 1983 to 1991, after serving as an Asst. U.S. Attorney and Los Angeles County District Attorney. He is perhaps best known for his handling of the Hillside Strangler case, both as D.A. and Attorney General, resulting in the 1983 convictions of Kenneth Bianchi and Angelo Buono Jr., for the serial murders of 10 women and girls in the hills of Eagle Rock, Glendale and Elysian Park, between October 1977 and February 1978.
He was also a member of the famous Van de Kamp family which operated bakeries and Lawry's Restaurants in southern California.
During his tenure as the state's chief prosecutor, Van de Kamp's administration created the Public Rights Division, giving new emphasis to environmental, consumer protection, anti-trust and civil rights enforcement. Reorganized, renamed and expanded the Bureau of Medical Fraud, and created a separate Correctional Law Section within the Criminal Law Division. He helped modernize DOJ's scientific and technological resources, including development of the CAL-ID Program as well as the beginning efforts at DNA forensic investigation. Sponsored the Trial Court Delay Reduction Act and the California AIDS Drug Testing Program.



2018 Hall of Fame Nominations
are being considered at this time.
Inductees may be announced mid July.