A 501(C)3 Organization

Email:
Alumni @ JMHSAA.org
You must include "JMHSAA" as part of the subject
line of your email or it
will be ignored.

U.S. Mail:
JMHSAA
P.O. Box 93367
Pasadena, CA 91109

Office Hours:
Tues. - Fri
11:00 AM - 6:00 PM
Saturday
10:00 AM - 3:00 PM
(626) 208-1351

x-101 Membership
x-102 Reunions
x-103 Scholarships
x-104 Special Events
x-105 Publicity
x-106 Turkey Tussle
x-106 Birdie Tussle
x-107 Hall of Fame
x-108 Homecoming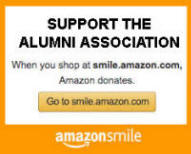 A portion of your purchase is donated to JMHSAA when you click the button above and shop at Amazon.com
Amazon Smile

Your Donation is
Gladly Accepted


John Muir HS
John Muir High School
1905 N Lincoln Avenue
Pasadena, CA 91103
(626) 396-5600
SCHOOL WEBSITE
Join the Muir PTSA
muirmustangs.ptsa.org
Meets the3rd Wednesday
of each month.
Myhisha Myles, President
---
Pasadena Unified
School District
351 South Hudson Ave.
Pasadena, CA 91101

Student Transcripts
Records & Transcripts
(626) 396-3600 x88345

PUSD Website

©2017 JMHSAA
® All Rights Reserved
Updated 02/06/2018

Celebrating Over
a Decade of Service!
1998 Hall of Fame Inductees
Name
Category
Class
Sgt. Major Terry Fitzhugh
Government Service
1954
Terry Fitzhugh joined the Marine Corps at the age of 17. He served in the Korean War as an active reserve.
In 1954 he returned to Muir High School where he graduated. Mr. Fitzhugh returned to the Marine Corps and served two tours of duty in Vietnam where he received numerous decorations including the Purple Heart. Terry was promoted to Drill Instructor, Sergeant and Drill Sergeant Major in 1973. He later became the Senior Enlisted Advisor for seven General Officers at the Marine Corps Air Station, El Toro, California. His career ended as the second most senior enlisted Marine in the United States Marine Corps as Sergeant Major of Fleet Marine Force, Atlantic Division (the largest operational command in the Marine Corps). Terry's decorations include the Meritorious Service Medal, two Navy Commendations with Combat "V," Navy Achievement with Combat "V," Purple Heart, Combat Action Ribbons, Good Conduct Medal with seven stars, Organized Marine Corps Reserve Medal, The Vietnamese Cross of Gallantry with bronze start, and 14 additional awards. Terry retired from the Marine Corps in August of 1988 with 36 years of service to his country.

William Garnett
Journalism
1937
Jerry Proctor
Sports
1967
Dr. Henry Tai
Science
1961


2018 Hall of Fame Nominations
are being considered at this time.
Inductees may be announced mid July.