A 501(C)3 Organization

Email:
Alumni @ JMHSAA.org
You must include "JMHSAA" as part of the subject
line of your email or it
will be ignored.

U.S. Mail:
JMHSAA
P.O. Box 93367
Pasadena, CA 91109

Office Hours:
Tues. - Fri
11:00 AM - 6:00 PM
Saturday
10:00 AM - 3:00 PM
(626) 208-1351

x-101 Membership
x-102 Reunions
x-103 Scholarships
x-104 Special Events
x-105 Publicity
x-106 Turkey Tussle
x-106 Birdie Tussle
x-107 Hall of Fame
x-108 Homecoming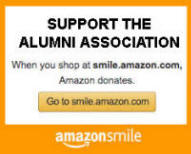 A portion of your purchase is donated to JMHSAA when you click the button above and shop at Amazon.com
Amazon Smile

Your Donation is
Gladly Accepted


John Muir HS
John Muir High School
1905 N Lincoln Avenue
Pasadena, CA 91103
(626) 396-5600
SCHOOL WEBSITE
Join the Muir PTSA
muirmustangs.ptsa.org
Meets the3rd Wednesday
of each month.
Myhisha Myles, President
---
Pasadena Unified
School District
351 South Hudson Ave.
Pasadena, CA 91101

Student Transcripts
Records & Transcripts
(626) 396-3600 x88345

PUSD Website

©2017 JMHSAA
® All Rights Reserved
Updated 02/06/2018

Celebrating Over
a Decade of Service!
A 501(C)3 Organization

Email:
Alumni @ JMHSAA.org
You must include "JMHSAA" as part of the subject
line of your email or it
will be ignored.

U.S. Mail:
JMHSAA
P.O. Box 93367
Pasadena, CA 91109

Office Hours:
Tues. - Fri
11:00 AM - 6:00 PM
Saturday
10:00 AM - 3:00 PM
(626) 208-1351

x-101 Membership
x-102 Reunions
x-103 Scholarships
x-104 Special Events
x-105 Publicity
x-106 Turkey Tussle
x-106 Birdie Tussle
x-107 Hall of Fame
x-108 Homecoming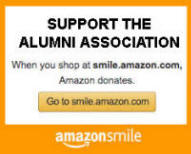 A portion of your purchase is donated to JMHSAA when you click the button above and shop at Amazon.com
Amazon Smile

Your Donation is
Gladly Accepted


John Muir HS
John Muir High School
1905 N Lincoln Avenue
Pasadena, CA 91103
(626) 396-5600
SCHOOL WEBSITE
Join the Muir PTSA
muirmustangs.ptsa.org
Meets the3rd Wednesday
of each month.
Myhisha Myles, President
---
Pasadena Unified
School District
351 South Hudson Ave.
Pasadena, CA 91101

Student Transcripts
Records & Transcripts
(626) 396-3600 x88345

PUSD Website

©2017 JMHSAA
® All Rights Reserved
Updated 02/06/2018

Celebrating Over
a Decade of Service!
2005 Hall of Fame Inductees
Name
Category
Class
Darlene Anderson
Sports
1957
Darlene Anderson is the first Black female "Roller Derby" athlete. Although here fete was over-shadowed by Jackie Robinson's emergence as major league baseball's first Black player at the same time, nonetheless she made history in the late 1950's with this distinction. Ironically both Darlene and Jackie hailed from Pasadena. Ms. Anderson, in an interview was called the chosen one: "I don't think I was the chosen one, just as other blacks were removing bricks, one by one, as Jackie Robinson and even George Copeland, who was Derby's first black male skater, I too, was just another person, I believe, given talent, God Given Talent, to make some type of a history mark on America. The lack of Media coverage and Television coverage in the late 50's was not, what it is today, so perhaps being the first female black skater was to groom me for my life after roller derby. But I do know, the world had their eyes on me, I was Black, and the only Black female on the banked oval. Not because I was black, but because I was/am Darlene, did I want to be the best on that banked track, I skated hard to obtain the respect of every female skater, as I respected them, that skated in Roller Derby. A professional respects another professional, and sees no color. The Chosen One, no, just a place God had me working at that time of my life.

Ko Nishimura
Business
1956
Dr. Koichi (Ko) Nishimura, Chairman of the Board, President and Chief Executive Officer of Solectron Corporation, Ko Nishimura joined Solectron in 1988 as chief operating officer and became president in 1990. In 1992, he was appointed chief executive officer and was subsequently elected chairman of the board in 1996. During his tenure, Nishimura has grown Solectron from a regional entity into the world's largest and most profitable electronics manufacturing services (EMS) company. Under his watch, Solectron received the prestigious Malcolm Baldrige National Quality Award twice - in 1997 and 1991 - Dr. Nishimura serves on the boards of Merix Corporation, the Center for Quality Management and the Santa Fe Institute. He also serves on the Baan Company supervisory board, the advisory board of Santa Clara University's Leavey School of Business, the board of the Santa Clara Valley Manufacturing Group and is vice president of the Malcolm Baldrige Foundation. He is a former board member of the Tech Museum of Innovation in San Jose, California. He holds a doctorate in material science and engineering from Stanford University, and master's and bachelor's degrees in electrical engineering from San Jose State University. He is a senior member of the Institute of Electrical and Electronics Engineers and the Society of Manufacturing Engineers..



2018 Hall of Fame Nominations
are being considered at this time.
Inductees may be announced mid July.