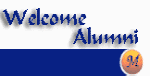 Email:
Alumni @ JMHSAA.org
You must include "JMHSAA" as part of the subject
line of your email or it
will be ignored.

U.S. Mail:
JMHSAA
P.O. Box 93367
Pasadena, CA 91109

Office Hours:
Tues. - Fri
11:00 AM - 6:00 PM
Saturday
10:00 AM - 3:00 PM
(626) 208-1351

x-101 Membership
x-102 Reunions
x-103 Scholarships
x-104 Special Events
x-105 Publicity
x-106 Turkey Tussle
x-106 Birdie Tussle
x-107 Hall of Fame
x-108 Homecoming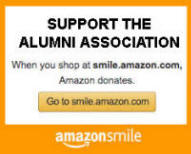 A portion of your purchase is donated to JMHSAA when you click the button above and shop at Amazon.com
Amazon Smile

Your Donation is
Gladly Accepted


John Muir HS
John Muir High School
1905 N Lincoln Avenue
Pasadena, CA 91103
(626) 396-5600
SCHOOL WEBSITE
Join the Muir PTSA
---
Pasadena Unified
School District
351 South Hudson Ave.
Pasadena, CA 91101

Student Transcripts
Records & Transcripts
(626) 396-3600 x88345

PUSD Website

©2017 JMHSAA
® All Rights Reserved
Updated 07/12/2017

Celebrating Over
a Decade of Service!
Member Perks
Thank you for being a Member of the John Muir High School Alumni Association
As a way to say "thank you" for your support, your valid* membership card brings you special member benefits and discounts from the following vendors, sponsors and other supportive organizations listed below. Simply present your valid* membership card to the merchant or organization to take advantage of these offers.

If your membership card has expired, please renew it today by clicking on the yellow "Renew Online, Now!" button on the left column. Please renew, not only to take advantage of these offers, but to support the Alumni Association's efforts to help Muir.


Miller-Hawkins Productions
Event Coordinators


Please call for special pricing for your special event! "Don't worry...We will."

Miller Hawkins Productions LLC
Office: 626-791-1225

www.mhpevents.com jill@mhpevents.com


Fashion Suits - Formal Wear - Shirts - Casual Wear
Shoes - Accessories
5% Give Back to Muir

By Appointment Only: Dale McClendon (760) 927-4588
www.valorfashion.com www.facebook.com/valorfashions



We sell speakers, DJ mixers, DJ lighting featuring American DJ, American Audio, Hosa, Shure, B52, Global Truss, Rane, Mackie, Chauvet and many more.

2818 West Main Street
Alhambra 91801.
Open 9 AM to 5 PM Mon - Fri. Saturday 10 AM - 5 PM. (626) 872-2511.

5% discount on any single item purchase.
www.DJBandSupply.com


HJR Computer Consultants
Computer Repairs / Sales / Software Issues
Broadband Installation & Repair / Virus Eradication

10% Off Repairs & Virus Removal

Consultants@HJR.org (866) 474-9032


It Works!

Now is the time to change your life and treat your body with the respect it deserves!

Our Wrap is a herbal detox wrap that naturally and safely work as an alternative to liposuction and surgery. The Wraps work the best as part of a healthy diet, exercise and lifestyle "It Works!"

Porsha House, Executive Distributor
porsha.myitworks.com Tel 626-840-2074

Important Information and Rules of Use
*A valid membership card is one that is unexpired and in possession of the named member on the card only. The membership card is non-transferable and has no cash value. The member must be in possession of their membership card at the time of the transaction to take advantage of these offers. The card cannot be used at any merchant or organization more than once during any 24-hour period.
Merchants may restrict your ability to combine this offer with any other advertised offer or discount.
The list of merchants and organizations is continuously updated and merchants will be added or removed at anytime. Special one-time offers may be made for a limited time and or for a limited number of participants.
We very much thank the merchants, businesses and organizations that have provided these offers.