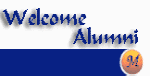 Email:
Alumni @ JMHSAA.org
You must include "JMHSAA" as part of the subject
line of your email or it
will be ignored.

U.S. Mail:
JMHSAA
P.O. Box 93367
Pasadena, CA 91109

Office Hours:
Tues. - Fri
11:00 AM - 6:00 PM
Saturday
10:00 AM - 3:00 PM
(626) 208-1351

x-101 Membership
x-102 Reunions
x-103 Scholarships
x-104 Special Events
x-105 Publicity
x-106 Turkey Tussle
x-106 Birdie Tussle
x-107 Hall of Fame
x-108 Homecoming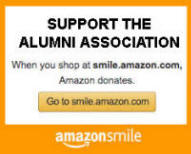 A portion of your purchase is donated to JMHSAA when you click the button above and shop at Amazon.com
Amazon Smile

Your Donation is
Gladly Accepted


John Muir HS
John Muir High School
1905 N Lincoln Avenue
Pasadena, CA 91103
(626) 396-5600
SCHOOL WEBSITE
Join the Muir PTSA
---
Pasadena Unified
School District
351 South Hudson Ave.
Pasadena, CA 91101

Student Transcripts
Records & Transcripts
(626) 396-3600 x88345

PUSD Website

©2017 JMHSAA
® All Rights Reserved
Updated 07/12/2017

Celebrating Over
a Decade of Service!

We thank Lincoln Avenue Lumber for their support in making much needed improvements at the Muir Alumni Museum

Pablo Miralles ('82) Museum Curator
John Muir High School Section

John Muir Technical College Section

Dr. Barbara Mossberg ('66) and (the late) Loren Shirar ('52) in the Muir Alumni Museum

Dr. Mossberg is a professor at California State University, Monterey Bay, California and a member of the John Muir Alumni Hall of Fame visits with Loren Shirar, Muir Alum, former Muir teacher and Curator of the Muir Museum.

Loren Shirar '52
Larry Tharp '61
Museum Curators

Visitors have attended the museum from as far away as Germany. You should see it for yourself.
New Design for Yearbook Section!

Easier way to order your Yearbook. We have original and digital copies of every yearbook from 1929 to 2010 starting only $25. Save money over other "reprint" sellers and support your alma mater!