A 501(C)3 Organization

Email:
Alumni @ JMHSAA.org
You must include "JMHSAA" as part of the subject
line of your email or it
will be ignored.

U.S. Mail:
JMHSAA
P.O. Box 93367
Pasadena, CA 91109

Office Hours:
Tues. - Fri
11:00 AM - 6:00 PM
Saturday
10:00 AM - 3:00 PM
(626) 208-1351

x-101 Membership
x-102 Reunions
x-103 Scholarships
x-104 Special Events
x-105 Publicity
x-106 Turkey Tussle
x-106 Birdie Tussle
x-107 Hall of Fame
x-108 Homecoming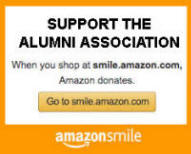 A portion of your purchase is donated to JMHSAA when you click the button above and shop at Amazon.com
Amazon Smile

Your Donation is
Gladly Accepted


John Muir HS
John Muir High School
1905 N Lincoln Avenue
Pasadena, CA 91103
(626) 396-5600
SCHOOL WEBSITE
Join the Muir PTSA
---
Pasadena Unified
School District
351 South Hudson Ave.
Pasadena, CA 91101

Student Transcripts
Records & Transcripts
(626) 396-3600 x88345

PUSD Website

©2017 JMHSAA
® All Rights Reserved
Updated 12/19/2017

Celebrating Over
a Decade of Service!
Updated
December 23, 2017
Our Social Media Policy

One role of the John Muir High School Alumni Association (JMHSAA) is to provide, through social networks, a communication forum for members of the alumni association and Muir alumni who are not association members; and for the provision of timely and relevant content to alumni regarding the high school, its alumni and activities of alumni, the association and John Muir High School.
Policies for Social Media Sites
Administrative Status: Club leaders and volunteers change positions frequently. Site administrators have usernames and passwords and/or administrative access to JMHSAA social media accounts. At minimum, club leadership should review admin access on club social accounts at least daily so information remains current. More than one club volunteer should have access at any given time. Please feel free to share account access with Alumni Association board members and/or directors who can help moderate activity and/or assist during a time of transition between volunteers.
Administrators MUST NOT express, nor allow others to post political or religious views, including support of political candidates, on any of the JMHSAA social networking accounts.

Terms of Use
The inappropriate use of social networks - which includes personal attacks, derogatory language, profanity, off-color or sexual humor, incriminating photos or copyright violations - is strictly prohibited and subject to removal by the Alumni Association.
Access: JMHSAA reserves the right to deny access to its communication channels. Site administrators will deny access to those who are unable to provide sufficient evidence of their past enrollment, employment or other direct connection to John Muir High School or who violate the above standards or other applicable policies in these or similar practices. Participants on the JMHSAA site and in the various social media channels who misuse information and communication services may be removed from all online alumni communities permanently, and could face legal action for failure to abide by these policies and procedures. JMHSAA reserves the right to require approval of, move or delete any posts.

It should be noted that membership on the JMHSAA Facebook or similar Muir social website does not equate to membership in the Alumni Association. Alumni are encouraged to become members and pay their dues (annual and/or lifetime membership) by visiting the official website at http://jmhsaa.org/membership.htm.
Guidelines for Social Media Use

1. Use common sense. Refrain from posting items that could reflect negatively or otherwise embarrass John Muir High School or the John Muir High School Alumni Association, including comments, pictures, videos or other posts involving profanity, off-color or sexual humor and other inappropriate conduct. Avoid use of ethnic slurs, personal insults, obscenities or engage in any conduct that would not otherwise be acceptable.

2. Show proper respect for people's privacy and for topics that may be considered objectionable or inflammatory, like politics and religion.
To be clear, JMHSAA is a 501(c)3 non-profit organization and is therefore restricted form allowing such post to remain on any of our publications, digital and otherwise.

3. Respect the law, including those laws governing defamation, discrimination, harassment, copyright and fair use.

4. Don't protect your Twitter account or make a private group for your club on Facebook. These features are fine for personal uses but the club social networking should be public.
5. Just be a good neighbor.