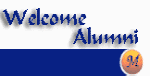 A 501(C)3 Organization
Email:
Alumni @ JMHSAA.org
You must include "JMHSAA" as part of the subject
line of your email or it
will be ignored.
U.S. Mail:
JMHSAA
P.O. Box 93367
Pasadena, CA 91109
Office Hours:
Tues. - Fri
11:00 AM - 6:00 PM
Saturday
10:00 AM - 3:00 PM
(626) 208-1351
x-101 Membership
x-102 Reunions
x-103 Scholarships/Grants
x-104 Special Events
x-105 Publicity/Sales
x-106 Turkey/Birdie Tussle
x-107 Hall of Fame
x-108 Homecoming
x-109 Alumni Museum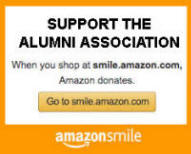 A portion of your purchase is donated to JMHSAA when you click the button above and shop at Amazon.com
Amazon Smile

Your Donation is
Gladly Accepted


John Muir HS
John Muir High School
1905 N Lincoln Avenue
Pasadena, CA 91103
(626) 396-5600
SCHOOL WEBSITE
Join the Muir PTSA
muirmustangs.ptsa.org
Meets the3rd Wednesday
of each month.
Myhisha Myles, President
---
Pasadena Unified
School District
351 South Hudson Ave.
Pasadena, CA 91101

Student Transcripts
Records & Transcripts
(626) 396-3600 x88345

PUSD Website

©2017 JMHSAA
® All Rights Reserved
Updated 06/28/2018

Celebrating Over
a Decade of Service!
In Loving Memory of a Muir Icon
Mr. Loren Shirar


Loren was a Mustang in the truest sense.
He attended Muir from 1950 to 1952
He then taught at Muir for more than 30 Years
Since 1988, he and Larry Tharp cared for the Muir Museum
and made it the "Crown Jewel" of John Muir High School
In 2013, Loren was inducted in the Alumni Hall of Fame.
Loren will be missed by us all.

---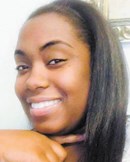 Ashley Nicole Cabrere Morris
06/07/84 - 02/10/17

Ashley Nicole Cabrere Morris passed away unexpectedly Friday February 10th, 2017 in Las Vegas, Nevada. Ashley Nicole Cabrere Morris was born June 7th 1984 in Pasadena, California to Francine Cabrere. Ashley was the heart and soul of her family; although technically a niece, she was considered the baby sister to her uncles. Ashley's smile was infectious, her spirit sweet and she was and is still loved by everyone. She left an impression on everyone she came in contact with. Ashley loved family and the Lord. Growing up in a close knit family, she enjoyed playing games, annual trips, gatherings with cousins, extended family and friends.

Ashley obtained her education in the Pasadena Unified School District, graduating from John Muir High School in 2002 and later attending Mt. San Antonio College. In 2007, Ashley began her 10-year career with Bank of America in Glendale, CA where she was considered by her colleagues to be more like an angel and sister rather then a coworker. In 2008, Ashley transferred to Las Vegas, NV where she continued her career in the financial sector.
Ashley met the love of her life, Matthew Lee Morris in 2006. Matthew and Ashley looked forward to accomplishing many of their dreams together, one being marriage which they made official on December 8, 2011. In 2008, Ashley and Matthew became the proud parents of a beautiful son named Jayden Aamir Morris. In 2016, Ashley and Matthew were overjoyed when it was revealed they were having twins; Christian King Morris and Cassidy Nicole Morris were born to their union.

Their daughter, Cassidy Nicole Morris, preceded her in death. She leaves to cherish her memories her husband Matthew Morris; sons Jayden and Christian Morris; mother Francine Cabrere-Hawkins; sisters Amanda Nanez (Gilbert), Tai and Taylor Hawkins; grandparents Sandra and Timothy Milton, Yvonne Kenner and Judy Cabrere; mother-in-law Colleen Richard; brothers-in-law; Richard (Raquel) Morris, Ricky (Jhalainna) Morris and Antoine Morris; uncles David (Eleanor) Cabrere, Timothy (Avian) Milton and Bryant Milton; Tyrance, along with a host of aunts, uncles, cousins, extended family and friends.

Family, friends and others whose lives Ashley touched are invited to attend services for Ashley Nicole Cabrere -Morris which will be held on Friday, February 24, 2017, 11:00 am at Lifeline Fellowship Christian Center, 2556 N. Lake Altadena, CA 91001, However visitation will be 10:30am to 11:00am. Officiating will be Dr. Charles D. Dorsey, Pastor of Lifeline Fellowship Christian Center.

Graveside services immediately following at the Mountain View Cemetery 2400 N Fair Oaks Ave Altadena, CA 91001.

---
Rest in Peace


Mr. Larry Tharp
Class of 1961 -JMHSAA Board Member
Co-Curator of the Muir Museum
JMHS Auditorium Advisor
Our Friend...
To inform us of the passing of a Muir Alumni or, Muir Staff member, please us an email. We ask that you provide pertinent information about the person beyond just their passing. Which class they were a member, or when they worked at Muir and their name while attending Muir.