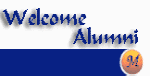 A 501(C)3 Organization
Email:
Alumni @ JMHSAA.org
You must include "JMHSAA" as part of the subject
line of your email or it
will be ignored.
U.S. Mail:
JMHSAA
P.O. Box 93367
Pasadena, CA 91109
Office Hours:
Tues. - Fri
11:00 AM - 6:00 PM
Saturday
10:00 AM - 3:00 PM
(626) 208-1351
x-101 Membership
x-102 Reunions
x-103 Scholarships/Grants
x-104 Special Events
x-105 Publicity/Sales
x-106 Turkey/Birdie Tussle
x-107 Hall of Fame
x-108 Homecoming
x-109 Alumni Museum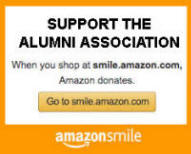 A portion of your purchase is donated to JMHSAA when you click the button above and shop at Amazon.com
Amazon Smile


John Muir HS
John Muir Early College
Magnet High School
1905 N Lincoln Avenue
Pasadena, CA 91103
(626) 396-5600
SCHOOL WEBSITE
Join the Muir PTSA
muirmustangs.ptsa.org
Meets the 3rd Wednesday
of each month.
---
Pasadena Unified
School District
351 South Hudson Ave.
Pasadena, CA 91101

Student Transcripts
Records & Transcripts
(626) 396-3600 x88345

PUSD Website

©2021 JMHSAA
® All Rights Reserved

Celebrating Over
a Decade of Service!
Updated
October 30, 2021
Membership
The Alumni Association has three classes of membership: Regular Members, who were students at John Muir Technical High School (1926-'46), John Muir Junior College (1946-1954) and John Muir High School (1955-present); Associate Members, who are friends of the high school and do not qualify as Regular Members; and Lifetime Members, who have contributed a minimum of $500 to the Alumni Association. Lifetime members can be Regular Members or Associates.

JMHSAA exists to support academic and extracurricular programs as well as student and alumni activities.

We'd like to appeal to you begin or renew your membership. Annual dues are just $25, and you can become a lifetime member for $500. Just complete this form and return it to the address listed on the application. Or you can complete an application and pay your dues here on our website safely and securely through PayPal.

JMHSAA is a tremendous resource to the school as well as to our alumni. We've been involved in various campus events, such as the Jog/Walk-A-Thon and Campus Pride Day, a school beautification effort.

We've contributed to the upkeep of the Hall of Fame and Alumni Museum, which helps to preserve John Muir memorabilia and historical records. We now have our own office on campus, we have a phone number, (626) 208-1351, for alumni and others to leave messages. Our general email address is Alumni @ JMHSAA.org (be sure to include "JMHSAA" as part of your subject line or your email will not be opened).

In addition to memberships, JMHSAA raises funds through events such as our annual "Day at the Races" at Santa Anita Park and our Awards Dinner, which honors deserving students, teachers and alumni. Proceeds from these events go toward campus improvements, such as the new marquee, for scholarships, the purchase of school equipment, supplies and the support of other student activities.

And there are perks, we have "Member Benefits" for all members. We have made special arrangements with selected merchants and businesses in the Pasadena area to provide our paid members with special discounts. The list of merchants keeps growing all the time so there's bound to be a few places that you frequent that you can continue to patronize and now save some money or obtain a bonus or a portion of your purchase will be given to Muir. It's a win-win-win for everybody! So visit our "Member Benefits" page to see what specials are waiting for you.

A few words about Facebook. While we encourage you to join our Facebook page and join in on the varied conversations that are lively and informative, joining Facebook does NOT make you a member of the Alumni Association. We realize that there has been some real confusion about that so we want to make it clear that there is only one way to claim membership and that is to complete an application and send it along with your check or to pay your dues online and receive your membership card. That's it - So no more confusion, right?

Thanks in advance for your continued support. Together, we can keep the JMHS pride, spirit and traditions alive.


Membership dues funded the new Marquee that stands at the front
of the school providing information to the community.


Got a Membership Card? No?
Well, look what you could be enjoying if you had one!
MEMBER BENEFITS
Karin Hubbard-Luster
Director of Membership