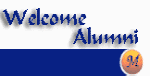 We Thank our Major Contributors & Business Supporters
The Pasadena Tournament of Roses Foundation

Though its fame is worldwide, the Tournament of Roses remains true to its hometown origins. In 1983, the Association created the Tournament of Roses Foundation, a non-profit corporation, to receive contributions from members, friends and supporters. The Foundation makes annual grants to activities which enhance the traditions of the Tournament of Roses and to worthwhile programs which contribute to the civic, cultural and educational advancement of the Pasadena area. Grants are awarded under the following three categories: Performing & Visual Arts, Sports & Recreation and Volunteer Motivation & Leadership Development.
We, the Alumni Association, thank the Tournament of Roses Foundation for its generous funding through grants that has helped us complete projects such as the new marquee in front of the school.
---
DJ Severe, Class of '86, official DJ for the 2011 Alumni Homecoming Picnic

Miller Hawkins Productions
871 East Mariposa Street / Altadena, CA 91001
Office: (626) 791-1225 / Fax: ( 213) 689-9809
Miller Hawkins Productions LLC (MHP) is a full service Event Coordinating company, specializing in the detailed production of Corporate, Private, and Social Events. At MHP, we appreciate and value our client's diversity and uniqueness and therefore take great pride in our ability to anticipate our clients' needs. Ultimately, we strive to produce an unforgettable event, with meticulous attention to detail, style and organization. "Don't Worry, We Will…"
---

Royal Imaging International
http://www.royalimaging.com (213) 608-0225
155 West Washington Boulevard, Suite 660
Los Angeles, CA 90015 salesla@royalimaging.net

At Royal Imaging we can scan any type and size of paper documents. Our scanners can handle everything from letter and legal size paper to spreadsheets and drawings. Even well logs, seismic data, photos, aerial maps, topographical maps, X-rays, engineering drawings, blueprints, etc. can be processed. The original hard copy documents are sent through high-speed scanners, then through quality control, and later indexed by the unique fields that you specify so that you can query for your documents immediately from your desktop computer. Finally, the database that you help design is built as an electronic filing system.
---


Advanced Production Services - Rentals and Sales
2818 West Main St., Alhambra, CA 91801 (626) 282-7001

Advanced Production Services is a full-service Event Production Company. We can provide A qualified and experienced audio-visual production staff for your corporate event or private party. We also rent and sell sound and lighting equipment. Please call us today.
---
Foothill Communications

Foothill Communications takes pride in offering high quality communications solutions for Public Safety, Government, and Industry. Our top quality products and service enable our clients to operate more efficiently and effectively.
Foothill Communications / 3579 E. Foothill Blvd #545
Pasadena, CA 91107 / Phone: 626-744-9141 / http://foothill.dealerarena.com/