A 501(C)3 Organization

Email:
Alumni @ JMHSAA.org
You must include "JMHSAA" as part of the subject
line of your email or it
will be ignored.

U.S. Mail:
JMHSAA
P.O. Box 93367
Pasadena, CA 91109

Office Hours:
Tues. - Fri
11:00 AM - 6:00 PM
Saturday
10:00 AM - 3:00 PM
(626) 208-1351

x-101 Membership
x-102 Reunions
x-103 Scholarships
x-104 Special Events
x-105 Publicity
x-106 Turkey Tussle
x-106 Birdie Tussle
x-107 Hall of Fame
x-108 Homecoming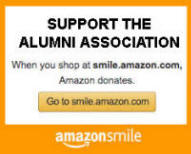 A portion of your purchase is donated to JMHSAA when you click the button above and shop at Amazon.com
Amazon Smile

Your Donation is
Gladly Accepted


John Muir HS
John Muir High School
1905 N Lincoln Avenue
Pasadena, CA 91103
(626) 396-5600
SCHOOL WEBSITE
Join the Muir PTSA
muirmustangs.ptsa.org
Meets the3rd Wednesday
of each month.
Myhisha Myles, President
---
Pasadena Unified
School District
351 South Hudson Ave.
Pasadena, CA 91101

Student Transcripts
Records & Transcripts
(626) 396-3600 x88345

PUSD Website

©2017 JMHSAA
® All Rights Reserved
Updated 02/06/2018

Celebrating Over
a Decade of Service!
1990 Hall of Fame Inductees
Name
Category
Class
Darrell Wayne Evans
Sports
1965
Darrell Evans hit 414 home runs in his 21-year Major League Baseball career with the Atlanta Braves ('69-'76, '89), San Francisco Giants ('76-'83) and Detroit Tigers ('84-'88). His breakthrough year was 1973, his first of two All-Star seasons. He hit 41 home runs for Atlanta, becoming part of the first trio (Hank Aaron, Davey Johnson) to hit 40 or more homers for the same team in the same season. He was on first base when Aaron hit his historic 715th career homer in 1974, breaking Babe Ruth's record as the all-time home run king, a title he held for 33 years. Evans was selected to the National League All-Star team for the second time in 1983, his final year with the Giants. He won his only World Series championship in 1984, as a member of the Detroit Tigers, defeating the San Diego Padres, whose second baseman, Alan Wiggins, was another Muir grad. It marked the first time two players from the same high school played against one another in a World Series. In 1985, at age 38, he became the oldest player to lead the league in home runs and the first to hit 40 home runs in both leagues. He was the second of three players (Reggie Jackson, Alex Rodriguez) to hit 100 home runs with three different teams.

Major-General Royal N. Moore Jr.
Government
1954
Maj. Gen. Royal N. Moore Jr. enlisted in the U.S. Marine Corps Reserve in 1953. He was selected as a Naval Aviation Cadet in 1956 and began flight training in Florida. He was commissioned as a second Lieutenant in 1958 and spent his first tour of duty in Hawaii, followed by a tour of Japan in 1963.

He next served in DaNang, South Vietnam, where he was awarded the Distinguished Flying Cross and Air Medal with bronze numeral 18 for flying a total of 287 combat missions. Subsequent missions brought him to El Toro Marine Air Station as Executive Officer.

General Moore was awarded the Joint Service Commendation medal and the Navy Commendation Medal for his service with Headquarters Military Assistance in Vietnam. He attended the U.S. Army Command and General Staff College at Ft. Levenworth, Kan. Squadrons under his command were awarded the 1975 Chief of Naval Operations Safety Award; the 1976 CMC Efficiency Award; and the Meritorious Unity Commendation. He personally received the Meritorious Service Medal.

His assignments include service at Whidbey Island, Oak Harbor, Wash., and Maxwell AFB, Montgomery, Ala. Gen. Moore was selected Brigadier General in 1984 and promoted to Major General in 1987.

Edwin Norgord
Journalism
1948
Edwin Norgord began his career as a photojournalist in 1954 with the Pasadena Independent (which later became the Star-News). He worked for the paper for 35 years, during which time he shot many famous photos, including one of Sirhan Sirhan's mother reacting to the news that her son had been arrested for shooting Sen. Robert F. Kennedy.

In 1955 Mr. Norgord won a second-place news photography award in the international Graflex contest. He was a 1969 winner of the Forest Lawn Sweepstakes for the California Press Photographers Association; and was named Photographer of the Year in 1970 by the California Press Association.

Mr. Norgord has had pictures in Life Magazine, Esquire and Sports Illustrated, among others.

Dr. Oscar Streeter
Science
1975
A former all-league goalie on Muir's boys water polo team, Oscar E. Streeter Jr., MD received his undergraduate degree from USC in 1978 and graduated from Howard University College of Medicine in 1982. He served his internship in internal medicine at UCI-VA Long Beach Medical Center and Residency in radiation oncology at Howard University Hospital in Washington, D.C.

Dr. Streeter served on the staff of Kaiser Permanente Medical Group, Regional Center for Radiation Oncology. He has received many awards and honors, such as the National Medical Fellowship, a scholarship from Howard University School of Medicine; the Ulrich K. Henschke/Frederick Drew Award, given to the outstanding senior in Radiation Oncology; the J.B. Johnson Award for outstanding student in cardiology; and the Senior Student Clinical Excellence Award in psychiatry.

He has memberships in many professional organizations, such as the Los Angeles Radiological Society; the National Medical association; Kappa Alpha Psi, Sigma Pi Phi; and many community organizations, such as the All Saints AIDS Service Center, the AIDS Strategic Planning Task Force for Pasadena; the Martin Luther King Legacy Association, and the Commission on Children and Youth of Pasadena.

Renee Tajima
Visual/Performing Arts
1976

Renee Tajima-Peña has become a chronicler of the American scene with her award-winning films "Who Killed Vincent Chin?" (PBS) and "MY AMERICA...or Honk if You Love Buddha." Her other credits include the PBS series "The New Americans" (Mexico story segment) and "My Journey Home; Lab or Women," "The Last Beat Movie" (Sundance Channel); "The Best Hotel on Skid Row" (Home Box Office), "Jennifer's in Jail" (Lifetime Television), "Declarations: All Men Are Created Equal?" (PBS), "What Americans Really Think of the Japanese" (Fujisankei,) and "Yellow Tale Blues." She has been a collaborator on two multi-media performances pieces. Tajima-Peña was honored with the Alpert Award in the Arts in 2007. Her previous honors include an Academy Award nomination for Best Feature Documentary, a Peabody Award, a Dupont-Columbia Award, the James Wong Howe "Jimmie" Award, the Justice in Action Award, and an International Documentary Association Achievement Award, the Media Achievement Award from MANAA, the Steve Tatsukawa Memorial Award and the APEX Excellence in the Arts Award. She has twice earned Fellowships in Documentary Film from both the Rockefeller Foundation and the New York Foundation on the Arts. Her works have been broadcast around the world and premiered at the Cannes Film Festival, Hawaii International Film Festival, London Film Festival, New Directors/New Films, Sundance Film Festival, Toronto International Film Festival, and many other venues. Tajima-Peña was formerly a film critic for The Village Voice, a cultural commentator for National Public Radio, and associate editor of The Independent Film & Video Monthly. She is currently an Associate Professor in the Social Documentation Program of the Community Studies Department at the University of California, Santa Cruz.

Walter Worrill
Community Service
1935
Walter Worrill was a teammate of Mack Robinson on Muir's 1935 track team (the brother of Jackie Robinson who earned a silver medal in the 1936 Olympic Games in Berlin). He served as vice president of Armulites; a club dedicated to providing social interaction and inspire academic success among African-American students at Pasadena Junior College during the 1930s and '40s. Worrill spent much of his working career as a key figure in the YMCA movement, heading up several core programs at the organization's U.S. headquarters in Chicago and in Pennsylvania, Pa.

Walter's wife of nearly 40 years, Anna Belle, was an accomplished vocalist and ballet student, who became the first African-American to sing in the Pasadena Philharmonic Orchestra (she also sang at Jackie and Rachel Robinson's 1946 wedding). Their eldest son, Conrad Walter Worrill, Ph.D., is a well-known activist and educator in Chicago, who served as a special field consultant to the 1995 Million-Man March in Washington, DC; and in 2001 led a 400-member delegation at the United Nations World Conference Against Racism in Durban, South Africa.



2018 Hall of Fame Nominations
are being considered at this time.
Inductees may be announced mid July.