A 501(C)3 Organization

Email:
Alumni @ JMHSAA.org
You must include "JMHSAA" as part of the subject
line of your email or it
will be ignored.

U.S. Mail:
JMHSAA
P.O. Box 93367
Pasadena, CA 91109

Office Hours:
Tues. - Fri
11:00 AM - 6:00 PM
Saturday
10:00 AM - 3:00 PM
(626) 208-1351

x-101 Membership
x-102 Reunions
x-103 Scholarships
x-104 Special Events
x-105 Publicity
x-106 Turkey Tussle
x-106 Birdie Tussle
x-107 Hall of Fame
x-108 Homecoming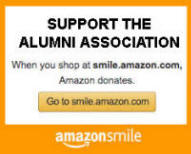 A portion of your purchase is donated to JMHSAA when you click the button above and shop at Amazon.com
Amazon Smile

Your Donation is
Gladly Accepted


John Muir HS
John Muir High School
1905 N Lincoln Avenue
Pasadena, CA 91103
(626) 396-5600
SCHOOL WEBSITE
Join the Muir PTSA
---
Pasadena Unified
School District
351 South Hudson Ave.
Pasadena, CA 91101

Student Transcripts
Records & Transcripts
(626) 396-3600 x88345

PUSD Website

©2017 JMHSAA
® All Rights Reserved
Updated 12/19/2017

Celebrating Over
a Decade of Service!
2016 Hall of Fame Inductees
Name
Category
Class
<![if pub11]> Dr. Rosemary Smith
<![if pub11]> Education
Class of 1962
Dr. Rosemary Smith graduated from John Muir High School in 1962 and was selected in the category of Education. At Muir she was involved in the Music Department. She was in the A Capella Choir, Madrigal Singers, Drama Club, and Girls Athletic Association (GAA. She was also involved in homecoming activities and in school dances.
She earned a Music Scholarship to Cal State, Los Angeles and graduated in 1967. She began her teaching career in Los Angeles at Fremont High School teaching English to grades 9-12. In 1970, she returned to the PUSD and taught Special Education at Eliot Junior High School and Washington Junior High School. She also taught English, Music and Drama.
In 1974 she taught English composition, grammar and literature at John Muir. Dr. Smith was also part of the PUSD Multicultural Task Force and taught African American literature.
In 1999 she earned her Doctor of Philosophy (Ph.D.) in Higher Education/Adult Ed. from Berne University.

During her extensive career she held various teaching positions including: Director of the School Improvement Program (SIP); English and humanities at Howard University in Washington, DC; Professor of Writing and Literature at Prince George's Community College; African American Literature, Major American Writers, and Contemporary Native American Writers; she created an Ethnic Studies course.

From 2010 until her retirement in 2015, she continued working with the Clark County School District in Las Vegas as a Coordinator III—Equity & Diversity Education Department, Instructional Design and Professional Learning Center. And she worked in coordinating of the Equity and Diversity Education Department's Indian Education Opportunities Program.


Richard Okumoto
Business
Class of 1970
Richard Okumoto graduated from John Muir High School in 1970 and was selected in the category of Business.

He remembers teachers that helped him learn about school, life and success including Mr. Zweers, Mr. Hoyt and Mr. Dilbeck. He stated that attending Muir gave him "hope" and his experiences and friends made at Muir built a foundation of confidence which enabled him to succeed in what he believed.
After Muir, Richard attended PCC and then San Jose State University (SJSU) where he earned his Business degree. In 1974, he landed a job and began his career in the world famous Silicon Valley. He worked over 30 years in the Silicon Valley technology industry holding executive management positions such as: Chief Executive Officer (CEO), Chief Financial Officer (CFO), and Division General Manager (GM) in publicly-traded and privately-held technology companies.
Richard worked at Fairchild Semiconductor where he held various roles in finance & operations. He was a Corporate Controller at Commodore Business Machines which was one of three companies initially competing in the personal computer industry (Apple Computer and Radio Shack)

While CEO at TMT Inc., he built the company from $2 million in sales to $75 million in sales in just over two years. His next success was with Credence Systems Corporation as EVP & CFO and VP & Division General Manager. As the CFO, he completed the initial public Offering (IPO) for the company in 1993.

A Harvard Business case study was written about his experience uncovering the accounting fraud at Electro-Scientific Industries. The case study, The Midnight Journal Entry, is used to teach corporate ethics in many MBA programs including:

After 30+ years in the technology industry, Richard retired from full-time employment and served on several public, private, and non-profit boards. Richard didn't rest, instead at the age of 56 he reinvented himself and used his business experiences to teach the next generation at San Jose State University (SJSU). He also taught at Cal State University at Long Beach (CSULB) where he taught an MBA Capstone class.

In 2016 he began teaching at the Keck Graduate Institute (KGI), Bioscience Business Strategy to post doctorate students. He is now working on his Ph.D. program at Queensland University of Technology located in Brisbane, Australia. He is conducting research in distance learning and knowledge for his doctoral dissertation.


Frank L. Vernon, III, Ph.D.
Science
Class of 1972
Dr. Frank L. Vernon graduated from John Muir High School in 1972 and was selected in the category of Science. At Muir, he was involved in Music (Choir, Madrigals, and performed in the musical West Side Story), Key Club, played varsity football and baseball and was in the Boy Scouts. He received the Scholar Athlete Award in football as well as California Scholarship Federation (CSF) honors. After Muir, he attended UC San Diego (UCSD) and earned his B.A. in Physics with a specialization in earth sciences, where he also earned his Ph.D..

Dr. Vernon has been principal investigator of the ANZA Broadband Seismic Data Collection Center which provides state-of-the-art real-time seismic monitoring capability of southernmost California. Centered on the San Jacinto Fault Zone, which is considered to be the most seismically active fault of the San Andreas system, the ANZA network provides vital information allowing detection of earthquake risk in order to protect lives and infrastructure. The ANZA network has been recognized as one of the premier seismic monitoring networks on Earth and a valuable component of earthquake preparedness in one of the most seismically active areas.

Additionally, Dr. Vernon is the principal investigator of the High Performance Wireless Research and Education Network (HPWREN), which functions as a collaborative cyber infrastructure providing large-scale reliable wireless internet access in southernmost California. The network extends from San Clemente Island through San Diego, Riverside and Imperial Counties, reaching nearly to the Arizona state border. HPWREN is used by several institutions and organizations for interdisciplinary research, including earth science astronomy, biology, ecology and meteorology, as well as for education purposes. The network is also utilized by multiple public safety agencies, including first-responder activities, and plays a vital role in early detection of wildfires and other natural hazards in remote areas.

He is the principal investigator of USArray ANF. The USArray ANF has over 500 seismic stations across the United States to image the crust and underlying mantle structure in the North American continent. These portable stations were deployed initially in 2004 in the western U.S. and marched slowly across the country in 2-year increments to the Atlantic Ocean in a 70 km grid. The stations use seismic, acoustic and atmospheric pressure sensors and transmit high resolution real-time data to UCSD for analysis via wireless, satellite and wired networks.

Dr. Vernon is also the co-principal investigator for the San Jacinto Fault Zone Experiment and the Central and Eastern U.S. Network. His current areas of interest include acoustics and infrasound, instrumentation and observational networks, seismology and earthquake physics. He is co-founder of Boulder Real Time Technologies, a private company which provides software that "supports the collection, archiving, integration, and processing of environment sensors, particularly seismic sensors."

He has contributed to science as a research geophysicist, seismologist, lecturer and author. Dr. Vernon's research projects and innovations in technology have improved the detection land analysis of earthquakes from around the globe and I have increased our knowledge of seismic activity and our ability to mitigate associated seismic and other natural hazards. He is a well-respected expert in seismology and has authored over 120 publications in peer-review top international journals. In addition to his research projects, he mentors graduate students and gives lectures to the students at the Institute of Geophysics and Planetary Physics (IGPP) at Scripps Institute of Oceanography as well as to colleagues at scientific meetings and to the public. He also serves as editor of the Journal of the American Geophysical Union, Earth and Space Science, and on the ocean Networks Canada, International Science Advisory Board.


Julie Bunn, Ph.D.
Government Service
Class of 1975
Dr. Julie Bunn graduated from John Muir High School in 1975 and was selected in the category of Government Service. At Muir, Julie exemplified leadership. She was junior class president, served on the ASB cabinet in the fall of her junior year and was a member of S Club and the California Scholarship Federation (CSF). In her senior year, Julie was CSF president and on the Hoofbeats staff as Business Manager. Her many accolades at Muir included CSF Seal Bearer, Girls State representative for Muir, Exchange Club Girl of the Month, Elks Leadership Award and Bank of America Plaque winner. Julie was the recipient of the Union Oil Company of California National Scholarship Foundation, 1975 to 1979, for college tuition.
She credits her Muir experience as providing a quality education, a multi-cultural experience and a feeling of support. First, the quality of education was a great background for higher education. Second, was the multicultural exposure of a wide variety of students from different ethnic groups that helped prepare her for the future. Third, the emotional support given by many staff members and students that provided a foundation for adulthood.

Dr. Bunn received an B.A., summa cum laude, in economics with departmental honors from Occidental College in 1979. She volunteered and campaigned with Cesar Chavez and the United Farm Workers to pass Proposition 14, spearheaded the campus World Hunger Task Force, organized students to work in Los Angeles soup kitchens, and volunteered at a free medical clinic in a low-income area. When she attended the Stanford University, she organized the largest conference in the university's history on global and environmental challenges. She earned an M.A. and a Ph.D. in economics from Stanford University.

During he career, she worked as an economist and research assistant for the U.S. Department of Labor's Bureau of Statistics in Washington, DC. She also served as a Commissioner on the City of Lake Elmo Planning Commission and a Chair of a Senate District local party to support local candidates.
Dr. Bunn was a professor of economics at Macalester College in Saint Paul Minnesota. She received the Pew Faculty Fellowship at Harvard's John F. Kennedy School of Government, where she studied international affairs. She was also a Policy Forum Fellow at the University of Minnesota's Humphrey's Institute.

Dr. Julie Bunn was elected to the Minnesota House of Representatives in 2006, representing District 56A in the Eastern Twin Cities metropolitan area, and was re-elected in 2008. As a state legislator, she was recognized as being a gifted and effective representative and served on the "Health & Human Services Finance and Policy," the "Biosciences and Emerging Technologies," and the "Ways and Means Committees." During her tenure, she authored the 2007 Minnesota major health-care reform bill and co-authored the 2008 Health-care reform bill. She received numerous awards, commendations and endorsements for her legislative initiatives and achievements from business, environmental, health-care related and nonprofit organizations. Her awards included the Conservation Minnesota Leadership Award (one of only three given in the state) in 2010, the Minnesota Center for Environmental Advocacy's Master Paddler Award in 2007, and the National Federation of Independent Business Champion of Small Business Award in 2008 and 2010. In 2013 to 2014, Dr. Bunn served as Finance Chair for the Minnesota State Auditor Race, organizing and administering fundraising efforts for the successful statewide campaign.

Today, she is a self-employed policy analyst, consultant and writer. Her company, Bunn Policy Communications, has the slogan: "Harnessing the power of knowledge, ideas, and advocacy to achieve social change." She is a strategic and policy adviser to state and local candidates and a technical adviser and consultant to many nonprofit organizations.


Ken Whittingham
Performing Arts
Class of 1977
Ken Whittingham graduated from John Muir High School in 1977 and was selected in the category of Performing Arts. At Muir, he was involved in sports including playing football and basketball.

After Muir, he attended Pasadena City College (PCC) and Cal State, Northridge (CSUN). He graduated from CSUN with a Bachelor's degree in Journalism. He began his career as a Production Assistant on the TV series "227". He has been a Television Director for over 25 years.

He has been responsible for some of the most classic episodes of comedy over the last 15 years and has defined enduring visual styles for both top comedies and dramas. Most recently he has brought his poise and expertise to multiple episodes of Grace and Frankie, Fresh Off The Boat, Modern Family, Unbreakable Kimmy Schmidt, and Black-ish.

He has also directed episodes for a wide variety of television series including: Uncle Buck, Grandfathered, 2 Broke Girls, About a Boy, Community, Scrubs, My Name is Earl, Rules of Engagement, King of Queens, The Bernie Mac Show, Yes Dear, Still Standing, Californication, The Mindy Project, Rules of Engagement, and Suburgatory (where is was also a producer), and many more.
A trusted, go-to director, Whittingham has also directed multiple episodes for current comedies such as Survivor's Remorse, Brooklyn Nine-Nine and The Middle, as well as past series Parks and Recreation, Scrubs, 30 Rock, The Office, Everybody Hates Chris, Girlfriends, and Entourage. Occasionally he ventures into light drama with stints on Parenthood, Ugly Betty, Desperate Housewives, and Gilmore Girls.

Ken Whittingham is an award-winning television director who has brought a passion for work that walks the delicate line between smart, playful, and quirky to episodes of more than seventy shows. Through a thoughtful and out of the box approach to material, Whittingham is able to galvanize the words on the page, amplify the strong points of view of the creators, and ultimately, elevate the various shows on a comedic level."

For his work, Whittingham has been nominated for multiple NAACP Image Awards.


Jan Berkeley
Science
Class of 1982
Jan Berkeley graduated from John Muir High School in 1982 and was selected in the category of Science.
At Muir, she was involved as the Civil Affairs Commissioner, Conservation Club, Red Cross Club, Marching Band (Tall Flags and Majorette), Badminton Team, Tournament of Roses Honor Band, and the California Scholarship Federation (CSF) for 4 years.

After Muir, she attended the University Of Southern California (USC) on a full-scholarship and graduated with a Bachelor of Science (B.S.) degree in Electrical Engineering in 1986.
Following her sophomore year at USC (1984), Jan was a summer hire at the Jet Propulsion Laboratory (JPL) supporting the Galileo mission development. On this project, (at age 19) she designed spreadsheets to track mass and power mode changes that continue to be used 20 years later by power and systems engineers on multiple mission programs at JPL. After her graduation from USC, she worked summer jobs at JPL, Rockwell and IBM which led to her being hired by NASA/JPL as a full-time Systems Engineer position on the Galileo mission in September, 1987.
Over 28 years later, Jan continues to work for NASA/JPL and has won multiple awards as both an individual and as part of a team. These NASA awards include Achievement for both Leadership and Technical Excellence on the Galileo mission, the Deep Space 1 (DP1), and her current assignment to the Cassini program (a spacecraft which has been orbiting Saturn for 10 years). As a Sequence Integration Process Engineer, Jan leads an international team of engineers and scientists in the development of the planned sequence of events file which controls and operates the Cassini orbiter for 10 weeks at a time. She remains on call during execution of onboard programs and is responsible for organizing anomaly team when problems and/or failures are detected.
Her career for the past 28 years has grown and she has done an amazing job at NASA/JPL.

She also supports her alma mater by becoming involved with Muir Engineering and Environmental Sciences Academy. She has tutored Muir students in math and science, led tours of JPL to interested Muir/USC students, served as a guest speaker in schools across Los Angeles County. She has been a mentor to many who want to follow in her engineering/science path.

She is a Board member of the JMHS Alumni Association. In March, 2017, she will represent JPL at the National Society of Black Engineers' recruitment conference in Boston.


Joel C. Bryant
Community Service
Class of 1985
Joel C. Bryant graduated from John Muir High School in 1985 and was selected in the category of Community Service. At Muir he played varsity football for Coach Jim Brownfield.

After Muir, he attended California State, Polytechnic University in Pomona, CA and earned his Bachelor of Science (B.S.) Degree in Urban and Regional Planning. Later he attended the University of Southern California (USC), in Los Angeles and earned his Master of Real Estate Development (MRED) degree.

He has worked as a Project Manager for the City of Burbank/Burbank Redevelopment Agency. He was a Land Use Planner and Housing Development Specialist with the Redevelopment Agency. He was responsible for several high-profile commercial projects including the Burbank Media Village which includes an AMC movie theater and analyzed the feasibility of many affordable housing projects in Burbank.

Since April 2011, he has been a Board Member of the Rose Bowl Operating Company (RBOC). He was nominated by Pasadena Mayor Bill Bogaard to serve on the RBOC Board. He served as interim City Council member to finish the term state assembly member that was elected to represent the California Assembly District. He developed a loyal supportive constituent group in a limited time frame.

He is the co-founder of the Trademark Development Company in Pasadena. It is a real estate firm specializing in the development and construction of for-sale housing in various locations in the San Gabriel Valley. In 2013 he received the Director's Award from the Pasadena Chamber of Commerce in completing the Washington Park Classics Townhome project.

In addition to his community involvement, he has become a legend in working with local youth and giving back to his community. In 1996, he began coaching with the Pasadena panthers. In 1997, he became one of the founding Board members of the Pasadena Trojans Pop Warner Football & Cheer Program. When he began coaching, he reached out to the best coach he knew, Jim Brownfield. He used the discipline tactics learned from Brownfield on his players. He believes in the importance of a good education and has mentored his players on and off the field with this philosophy. Many of his players have gone on to play football at many major colleges and universities. One of Joel's players wrote: "Coach Joel inspired me to be a student-athlete; he taught me a lot in the three years I played with him. After my 1st year with him, my teachers asked me what happened over the summer, you are a totally different kid. I owe that to Coach Joel, he taught me to have confidence in myself that I never had before."


Angela King
Writer (Author/Reporter)
Class of 1989
Angela King graduated from John Muir High School in 1989 and was selected in the category of Writing (Author/Reporter).

At Muir she was involved in just about every aspect of the award-winning JMHS music program including (Wind Ensemble), playing the 1st Chair flute/piccolo for school, district, and statewide honor groups—to one of her most treasured accomplishments of becoming the Drum Major of the Mighty Mustang Marching Band. She was also part of the class that helped revive the school's musical theater program. She represented Muir proudly through her participation in Regional Academic Decathlons and won several speech and debate awards. In her senior year, she was honored to wear the CSF Gold Cords and a John Muir Service Award Medal.

After Muir, Angela attended the University of Puget Sound in Tacoma, Washington. She later transferred to the University of Washington. She was inducted into several honor societies including Phi Beta Kappa and Mortar Board, and was bestowed the highest honor given by the University of Washington/EOP Program—The President's Award. Prior to earning a double B.A. in Broadcast Journalism and American Ethnic Studies (Cum Laude)

Angela actively pursued her dreams of becoming a news reporter. She was a founding member of the University Of Washington Association Of Student Journalists Of Color and accepted as many internships as possible. One of those internships led to her first job in TV news. Angela started her career as a news writer/segment producer at the NBC affiliate in Seattle, WA (KING 5). Then in 1995, she realized her on-air ambitions and was hired as a reporter that help launch one of the first 24-hour news networks in the country—North West Cable News (NWCN).

Angela has served as an anchor/reporter in Seattle, (WA); Portland, (OR) and Albuquerque (NM). Her work has been recognized both civically and professionally by city and industry officials. Currently, she is Host/Producer/On-air Talent, the Seattle Channel; and a Freelance Reporter/Anchor—KING-TV & NWCN, in Seattle (WA).

Her professional honors include awards from the Office of the Mayor, Albuquerque, NM, Society of Professional Journalists (2004) and the National Academy of Television Arts and Sciences. She has two Emmy Award for her on-air work.