A 501(C)3 Organization

Email:
Alumni @ JMHSAA.org
You must include "JMHSAA" as part of the subject
line of your email or it
will be ignored.

U.S. Mail:
JMHSAA
P.O. Box 93367
Pasadena, CA 91109

Office Hours:
Tues. - Fri
11:00 AM - 6:00 PM
Saturday
10:00 AM - 3:00 PM
(626) 208-1351

x-101 Membership
x-102 Reunions
x-103 Scholarships
x-104 Special Events
x-105 Publicity
x-106 Turkey Tussle
x-106 Birdie Tussle
x-107 Hall of Fame
x-108 Homecoming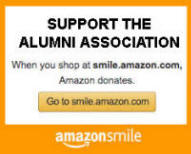 A portion of your purchase is donated to JMHSAA when you click the button above and shop at Amazon.com
Amazon Smile

Your Donation is
Gladly Accepted


John Muir HS
John Muir High School
1905 N Lincoln Avenue
Pasadena, CA 91103
(626) 396-5600
SCHOOL WEBSITE
Join the Muir PTSA
muirmustangs.ptsa.org
Meets the3rd Wednesday
of each month.
Myhisha Myles, President
---
Pasadena Unified
School District
351 South Hudson Ave.
Pasadena, CA 91101

Student Transcripts
Records & Transcripts
(626) 396-3600 x88345

PUSD Website

©2017 JMHSAA
® All Rights Reserved
Updated 02/06/2018

Celebrating Over
a Decade of Service!
2007 Hall of Fame Inductees
Name
Category
Class

Chad Brown

Sports
1988

Chad Brown was an All-CIF defensive back on Muir's 1985 championship team and a teammate of Kordell Stewart at the University of Colorado, which shared the 1990 NCAA Division I title with Georgia Tech. He was the 44th pick of the 1993 NFL Draft, selected in the second round by Pittsburgh. Brown made the Pro Bowl in his fourth season with the Steelers before signing as a free agent with Seattle in 1997. He was selected to two more AFC teams in 1998 and 1999, both with the Seahawks. In 2005 he signed with the New England Patriots as a replacement for the injured Tedy Bruschi.

Dr. Eddie Newman

Education
1965

| | |
| --- | --- |
| | Dr. Eddie Newman was Muir's principal from 1996-2004, after an extensive career as a counselor at her alma mater. The Pasadena resident currently serves as Director of Regional Occupational Programs and Partnership Academies for the Pasadena Unified School District. She has received numerous accolades in her distinguished career, including the Education Award from the Pasadena Branch of the National Association for the Advancement of Colored People. |

Victor Wright

Community Service
1979

| | |
| --- | --- |
| | Victor Wright played for Muir's freshman and sophomore football team before suffering a spinal cord injury in 1976 in a game against St. Francis, which has left him paralyzed from the neck down. He took telecourses to graduate on time with his classmates in 1979 and became one of the first quadriplegics to earn a college degree, through a special education program at Los Angeles City College. The Altadena resident is the founding chairman of the Christian charity Family of Friends International (familyoffriendsinternational.org) and for years has donated many of his books and videos to the program Let's Read Altadena. Moreover, he has inspired generations of students, classmates and teammates through his determination to overcome adversity. |

Susan Boyle

Education
1960

Susan Boyle graduated in 1960. She is a school teacher in South Central Los Angeles, primarily teaching English. Ms. Boyle has dedicated her efforts to the betterment of young people so that they may enter the mainstream of American cultural fabric. In 1989 when video and film became available on mass basis, Boyle put a video camera in her students' hands. The students completed a documentary about the Los Angeles River which was screened at Cal State Los Angeles. This screening had an immediate impact on the environmental concerns surrounding Los Angeles. The video toured the U.S. and ultimately with the Smithsonian Institution exhibit "Fragile Ecologies." Between 1989 and 2005 she collaborated with her students to complete 109 video projects, many of which won awards at various film festivals

Arnold Hackett

Business
1981

Arnold Hackett graduated from Muir in 1981. As a Muir student he was active with student government as assemblies Commissioner, Civil Affairs Commissioner and Publicity Commissioner. Mr. Arnold spent more that 20 years as an electrical engineer with Xerox Corporation while pursuing his undergraduate studies at UCLA. He has completed his Master's degree and is pursuing a Master's in Executive Management. Mr. Hackett is part of a group of African-American engineers who volunteer at an elementary school in El Segundo, conducting special workshops on science, math and life skills.


2018 Hall of Fame Nominations
are being considered at this time.
Inductees may be announced mid July.