A 501(C)3 Organization

Email:
Alumni @ JMHSAA.org
You must include "JMHSAA" as part of the subject
line of your email or it
will be ignored.

U.S. Mail:
JMHSAA
P.O. Box 93367
Pasadena, CA 91109

Office Hours:
Tues. - Fri
11:00 AM - 6:00 PM
Saturday
10:00 AM - 3:00 PM
(626) 208-1351

x-101 Membership
x-102 Reunions
x-103 Scholarships
x-104 Special Events
x-105 Publicity
x-106 Turkey Tussle
x-106 Birdie Tussle
x-107 Hall of Fame
x-108 Homecoming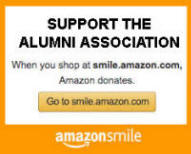 A portion of your purchase is donated to JMHSAA when you click the button above and shop at Amazon.com
Amazon Smile

Your Donation is
Gladly Accepted


John Muir HS
John Muir High School
1905 N Lincoln Avenue
Pasadena, CA 91103
(626) 396-5600
SCHOOL WEBSITE
Join the Muir PTSA
muirmustangs.ptsa.org
Meets the3rd Wednesday
of each month.
Myhisha Myles, President
---
Pasadena Unified
School District
351 South Hudson Ave.
Pasadena, CA 91101

Student Transcripts
Records & Transcripts
(626) 396-3600 x88345

PUSD Website

©2017 JMHSAA
® All Rights Reserved
Updated 02/06/2018

Celebrating Over
a Decade of Service!
2001 Hall of Fame Inductees
Name
Category
Class
Jennifer Frautschi
Visual/Performing Arts
1991
Ms. Frautschi began the violin at age three. She was a student of Robert Lipsett at the Colburn School for the Performing Arts in Los Angeles. She also attended Harvard, the New England Conservatory of Music, and The Juilliard School, where she studied with Robert Mann. She performs on a 1722 Antonio Stradivarius violin known as the "ex-Cadiz," on generous loan to her from a private American foundation.

Selected by Carnegie Hall for its Distinctive Debuts series, she made her New York recital debut in 2004. As part of the European Concert Hall Organization's Rising Stars series, Ms. Frautschi also made debuts that year at ten of Europe's most celebrated concert venues, including London's Wigmore Hall, Salzburg Mozarteum, Amsterdam Concertgebouw, Vienna Konzerthaus, and La Cité de la Musique in Paris. She has also been heard in recital at the Ravinia Festival, La Jolla Chamber Music Society, Washington's Phillips Collection, Boston's Gardner Museum, Beijing's Imperial Garden, Monnaie Opera in Brussels, La Chaux des Fonds in Switzerland, and San Miguel de Allende Festival in Mexico.

Milton "Bruce" Smith
Government Service
1974
Steven R. Swayne
Visual/Performing. Arts
1974
Jennifer Townsend
Education
1964
Peter Trivers
Community Service
1954
Jerry L. Welbourn
Sports
1949


2018 Hall of Fame Nominations
are being considered at this time.
Inductees may be announced mid July.