A 501(C)3 Organization

Email:
Alumni @ JMHSAA.org
You must include "JMHSAA" as part of the subject
line of your email or it
will be ignored.

U.S. Mail:
JMHSAA
P.O. Box 93367
Pasadena, CA 91109

Office Hours:
Tues. - Fri
11:00 AM - 6:00 PM
Saturday
10:00 AM - 3:00 PM
(626) 208-1351

x-101 Membership
x-102 Reunions
x-103 Scholarships
x-104 Special Events
x-105 Publicity
x-106 Turkey Tussle
x-106 Birdie Tussle
x-107 Hall of Fame
x-108 Homecoming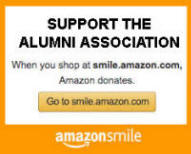 A portion of your purchase is donated to JMHSAA when you click the button above and shop at Amazon.com
Amazon Smile

Your Donation is
Gladly Accepted


John Muir HS
John Muir High School
1905 N Lincoln Avenue
Pasadena, CA 91103
(626) 396-5600
SCHOOL WEBSITE
Join the Muir PTSA
---
Pasadena Unified
School District
351 South Hudson Ave.
Pasadena, CA 91101

Student Transcripts
Records & Transcripts
(626) 396-3600 x88345

PUSD Website

©2017 JMHSAA
® All Rights Reserved
Updated 12/19/2017

Celebrating Over
a Decade of Service!
2014 Hall of Fame Inductees
Name
Category
Class
Lecia Joseph Van Horn
Writer (Author/Reporter)
1980

Lecia is an Emmy Award-winning journalist with decades of experience in some of the most respected newsrooms in the industry, including CNN in Atlanta; and KABC-TV, KCAL9-TV,
KCBS-TV, KNBC-TV, and KTLA-TV in Los Angeles.

Lecia was selected by the Academy of Television Arts & Sciences to act as Los Angeles-area Emmy Award Judge of San Francisco stations; Judge for the ATASF's 29th-31st Annual College Television Awards 2008-2010; Judge for the 60th-65th Annual Los Angeles Area Emmy Awards for Local News & Programming 2008-2013.

She is currently a Freelance Television News Writer for KABC-TV Los Angeles in Glendale, CA
David Takemura
Visual Arts
1982


While at Muir, he was involved in Civil Affairs and many clubs including the Asian, Interact, Ski, Hoofbeats and California Scholarship Federation (CSF).
One of the most accomplished special effects professionals in Hollywood, he has lent his creativity to some of the most celebrated and popular television series and films of the past 20 years.
The films include: Caprica, 2010; Drive Angry, 2011; Battlestar Galactica-The Plan, 2009; Harry Potter & the Sorcerer's Stone, 2001 (worked with Robbie Coltrane); Star Patrol, 2000; Charlie's Angels, 2000 (worked with Drew Barrymore); What Lies Beneath, 2000; and Star Trek-First Contact, 1996 where he worked with Levar Burton.

Tony T. Crutchfield
Sports/Coaching
1987
As a student at Muir he was All American and All State in football, defensive MVP in the San Gabriel Valley, Southern California's Defensive Player of the Year, KACE Radio Defensive player of the State, and was enshrined into the "Walk of Champions Hall of Fame." He also excelled in track and baseball.
After college, he coached football as a Defensive Coordinator and was assistant track coach at Muir from 1993-1995, which included planning and directing training and conditioning. He then became head football coach and defensive coordinator at Muir from 1995-1997.
"Tony is a man with great values and really cares for the young men he coaches and mentors. As athletic director of John Muir, I have had the pleasure of working with Tony for 5 football seasons (2005-10)... I would like to take this opportunity to recommend Mr. Crutchfield as a deserving member of our schools Alumni Hall of Fame"
- Millica Protic, Athletic Director, John Muir High School
Jill Hawkins
Business
1989
Jill began event planning in 1987 while a student at John Muir High School. She worked for several float builders for the Tournament of Roses parade; began working as assistant to a top-end Hollywood party planner designing weddings, baby showers, corporate parties and many other events.
In 2002, Jill and her business partner started Miller Hawkins Productions and soon they were honored as: "2009 California Small Business of the Year," "2009 Best Helping Hands-Pasadena Magazine," "2010 Top 40 under 40" by Pasadena Magazine" and "2010 Best Memory Makers—Pasadena Magazine", In 2012, they were honored as exceptional businesswomen at the 13th Annual Women in business legislative Update and Awards.

Jill gave back to Muir by becoming a board member of the Alumni Association where she holds the office of Vice-President. She works with students and teachers to learn what their needs are and brings those needs before the board for consideration. She works tireless and is highly instrumental in planning the annual Turkey Tussle game with the City of Pasadena and the Rose Bowl Commission.
Tecumseh "Shack" Shackelford
Jim Brownfield Service Award

Mentoring and Partnership for Youth Development (MPYD). Its mission is to provide support and mentorship to young men ages 13-18 through academic achievement, social skills development, family relations enhancement, and future educational and employment resource referrals. MPYD has become a signature program for mentorship in the City of Pasadena.
Mr. Shackleford has service extends beyond Muir, he has been honored by several organization throughout Altadena and Pasadena including, but certainly not limited to: the 2005 Altadena Citizen of the Year, 2006 Pasadena neighborhood Housing Service Agent of Change Award, 2007 Community, the 2011 Archdiocesan Youth Employment Services Mentor of the Year, 2012 Altadena NAACP Honoree and 2013 Martin Luther King, Jr. Spirit of the Dream Award Recipient awarded by Los Angeles County Fifth District Supervisor Michael D. Antonovich.





2017 Hall of Fame Induction Ceremony
Saturday, November 3rd at 1:00 PM
Frank Walkup Library