A 501(C)3 Organization

Email:
Alumni @ JMHSAA.org
You must include "JMHSAA" as part of the subject
line of your email or it
will be ignored.

U.S. Mail:
JMHSAA
P.O. Box 93367
Pasadena, CA 91109

Office Hours:
Tues. - Fri
11:00 AM - 6:00 PM
Saturday
10:00 AM - 3:00 PM
(626) 208-1351

x-101 Membership
x-102 Reunions
x-103 Scholarships
x-104 Special Events
x-105 Publicity
x-106 Turkey Tussle
x-106 Birdie Tussle
x-107 Hall of Fame
x-108 Homecoming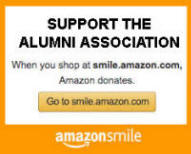 A portion of your purchase is donated to JMHSAA when you click the button above and shop at Amazon.com
Amazon Smile

Your Donation is
Gladly Accepted


John Muir HS
John Muir High School
1905 N Lincoln Avenue
Pasadena, CA 91103
(626) 396-5600
SCHOOL WEBSITE
Join the Muir PTSA
muirmustangs.ptsa.org
Meets the3rd Wednesday
of each month.
Myhisha Myles, President
---
Pasadena Unified
School District
351 South Hudson Ave.
Pasadena, CA 91101

Student Transcripts
Records & Transcripts
(626) 396-3600 x88345

PUSD Website

©2017 JMHSAA
® All Rights Reserved
Updated 02/06/2018

Celebrating Over
a Decade of Service!
A 501(C)3 Organization

Email:
Alumni @ JMHSAA.org
You must include "JMHSAA" as part of the subject
line of your email or it
will be ignored.

U.S. Mail:
JMHSAA
P.O. Box 93367
Pasadena, CA 91109

Office Hours:
Tues. - Fri
11:00 AM - 6:00 PM
Saturday
10:00 AM - 3:00 PM
(626) 208-1351

x-101 Membership
x-102 Reunions
x-103 Scholarships
x-104 Special Events
x-105 Publicity
x-106 Turkey Tussle
x-106 Birdie Tussle
x-107 Hall of Fame
x-108 Homecoming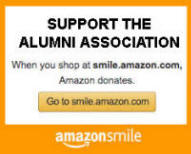 A portion of your purchase is donated to JMHSAA when you click the button above and shop at Amazon.com
Amazon Smile

Your Donation is
Gladly Accepted


John Muir HS
John Muir High School
1905 N Lincoln Avenue
Pasadena, CA 91103
(626) 396-5600
SCHOOL WEBSITE
Join the Muir PTSA
muirmustangs.ptsa.org
Meets the3rd Wednesday
of each month.
Myhisha Myles, President
---
Pasadena Unified
School District
351 South Hudson Ave.
Pasadena, CA 91101

Student Transcripts
Records & Transcripts
(626) 396-3600 x88345

PUSD Website

©2017 JMHSAA
® All Rights Reserved
Updated 02/06/2018

Celebrating Over
a Decade of Service!
1991 Hall of Fame Inductees
Name
Category
Class

Juliana Gondek

Performing Arts
1971
A native of Pasadena, California, Juliana Gondek began her musical career as a violinist before receiving BM and MM degrees in voice "magna cum laude" from the University of Southern California. She embarked on her singing career after winning back-to-back gold medals in the Geneva and Barcelona International Singing Competitions, as well as the Prix Patek Philippe and "Musical America's Young Artist of the Year Award. She was awarded the National Endowment for the Arts Solo Recitalist Prize for her innovative concert series, "The Art of Polish Song." Also a distinguished pedagogue, Ms. Gondek has served as Professor of Voice and Opera Studies at the University of California, Los Angeles (UCLA) since 1997. She has traveled frequently to adjudicate the Metropolitan Opera Auditions and other prominent competitions, to lecture and teach master classes at institutions such as Japan's Pacific Music Festival, the Hong Kong Academy of Performing Arts, the Manhattan School of Music, the University of Chicago, the USC School of Music, Rice University in Houston, and the University of California at Berkeley, and to serve as consultant to American filmmakers, journalists, and news organizations.

John Charles Hora
Journalism
1958
Clarence "Buddy" James
Government Service
1951
Edward Henry Johnson
Sports
1939
Erical LaDawn-Law
Education
1962
Joel Sheldon
Community Service
1962


2018 Hall of Fame Nominations
are being considered at this time.
Inductees may be announced mid July.