A 501(C)3 Organization

Email:
Alumni @ JMHSAA.org
You must include "JMHSAA" as part of the subject
line of your email or it
will be ignored.

U.S. Mail:
JMHSAA
P.O. Box 93367
Pasadena, CA 91109

Office Hours:
Tues. - Fri
11:00 AM - 6:00 PM
Saturday
10:00 AM - 3:00 PM
(626) 208-1351

x-101 Membership
x-102 Reunions
x-103 Scholarships
x-104 Special Events
x-105 Publicity
x-106 Turkey Tussle
x-106 Birdie Tussle
x-107 Hall of Fame
x-108 Homecoming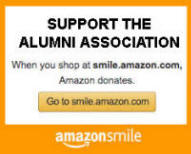 A portion of your purchase is donated to JMHSAA when you click the button above and shop at Amazon.com
Amazon Smile

Your Donation is
Gladly Accepted


John Muir HS
John Muir High School
1905 N Lincoln Avenue
Pasadena, CA 91103
(626) 396-5600
SCHOOL WEBSITE
Join the Muir PTSA
---
Pasadena Unified
School District
351 South Hudson Ave.
Pasadena, CA 91101

Student Transcripts
Records & Transcripts
(626) 396-3600 x88345

PUSD Website

©2017 JMHSAA
® All Rights Reserved
Updated 12/19/2017

Celebrating Over
a Decade of Service!
2015 Hall of Fame Inductees
Name
Category
Class
Hitoshi G. Sameshima
Government Service
1939
Mr. Hitoshi G. Sameshima was born in1921 in Pasadena and graduated from John Muir
Technical High School in 1939. He was selected in the category of Government Service. At Muir he was in the Japanese Club and on the track team with Jackie Robinson. He remembered when Jackie left a baseball game in his baseball uniform and ran the 100 in his baseball uniform and cleats and won the race. After Muir, he went to the University of Southern California (USC). He was at USC when the Japanese bombed Pearl Harbor in 1944, throwing his life and his family into chaos. In his junior year he and his family were relocated to the Gila River Relocation Camp (concentration camp) in Arizona where they spent the next 3 ½ years. He was allowed to leave the relocation camp to attend the University of Denver in Colorado. In July 1944, shortly before his final exams, which he completed early and passed, he was drafted into the U.S. Army and assigned to Military Intelligence School in Minnesota. Because of his Japanese language skills, he served as a POW interrogator in the Philippines. He felt much discrimination interrogating Japanese prisoners of war as they felt he was being a traitor. After the war, he was sent to Tokyo as part of the occupation services and served as translator and court interpreter for the 8th Army Judge advocate General during the war crime trials.
While serving in Tokyo, he met and subsequently married Utako Yanagihara in 1947. They moved to Pasadena and his daughter Linda graduated from Muir in 1969. Both Utako and Linda pre-deceased Hitoshi.
He worked for Los Angeles County and retired in 1985 as a Supervising Deputy Purchasing Agent, responsible for purchasing material and goods for all the county hospitals. After the 1971 earthquake in Sylmar, CA, he personally inspected the damaged structures, including the Olive View Hospital, to verify that the contents needed to be replaced. He was active in several organizations in a leadership role, including: President of the Military Intelligence Service (MIS) Club of Southern California; Volunteer and Docent at the Japanese American National Museum (JANM); the Go for Broke National Education Center; the Crown City Optimist Club; the VFW Post 1961 and the Pasadena Japanese Cultural Center. He served as a docent at the JANM for 24 years and received their Outstanding Volunteer award in 1994.
In 2011, he was among the group of Nisei (2nd generation Japanese-American) veterans from World Wat II to receive the Congressional Gold Medal at a ceremony that he proudly attended in Washington, D.C. This award was given collectively to the Nisei veterans for their dedicated service in the U.S. Army in the 100th Infantry Battalion, the 442nd Regimental Combat Team and the Military Intelligence Service.
Hitoshi received an honorary degree from USC in May, 2012, along with eight other Japanese- American former students and eventually earned his degree from the University of Denver.
In addition to his many activities, Hitoshi was on the Southern California Community Committee of American Heroes: Japanese American WWII Nisei Soldiers and the Congressional Gold Medal, which was a traveling display and was shown at the JANM in 2013.
Hitoshi passed away on May 15, 2014 at age 93.
As a result of all his outstanding accomplishments in the field of Government Service, John Muir High School and the John Muir High School Alumni Association are proud to induct Mr. Hitoshi G. Sameshima into its Alumni Hall of Fame for 2015.
Accepting his award wase his niece, Cynthia Yuge (Muir c/o 1972) and her sisters Joyce Yuge, (Muir c/o 1964), Carolyn Yuge, (Muir c/o 1962) and (Nadine Ishizu, (Muir c/o 1960).

Nolan (Smith) Shaheed
Performing Arts
1967
Mr. Nolan Shaheed graduated from John Muir High School in 1967 and was selected in the category of Performing Arts. At Muir he played in the Band, was a member of the Barristers Association (Law Club), was a member of the Tri-M Society (Modern Music Masters), and ran track and cross country.
At Washington Junior High School in Pasadena, he played the violin but he thought the it was kind of a sissy-fied instrument. Then he heard Louie Armstrong on the radio and asked his parents to buy him a trumpet. The rest is history.
At Muir he became interested in running track, but due to low grades, his parents pulled him from track and insisted he bring his grades up. Suddenly his trumpeting began to suffer. His trumpet teacher (Bob Rithauler) said he would be better in the trumpet if he started running track again and the teacher was correct. "It seemed like the better I ran, the better my trumpet playing got," Nolan admitted on a 2011 radio interview.
Nolan is an accomplished jazz trumpeter and music director. He has played with many of the great musicians of the 20th century including Count Basie, Stevie Wonder (he was his Musical Director), Marvin Gaye (he was his Musical Conductor), Diana Ross, Jeannie & Jimmy Cheatham, Anita Baker, Teddy Edwards, Phil Collins, Freddie Hubbard, The Duke Ellington Orchestra and Lionel Hampton's Orchestra, Eddie Harris, Francisco Aquabea, Sammy Davis Jr., Gregory Hines, Ray Charles and many, many more.
Nolan suggests that meeting with and working with his mentors that influenced him and his career has also impacted on his success. He specifically mentions the respect he has had from the following individuals: Dizzy Gillespie, Count Basie, Stevie Wonder, Marvin Gaye, and Natalie Cole.
When he is not playing his trumpet, running cross county meets, directing and producing plays, he will probably be in his home studio and conducting private sessions for some of the top jazz musicians based in Los Angeles. Since he mastered studio engineering, a number of jazz luminaries have produced their CDs in his studio. Some of these include stellar songstress Barbara Morrison, master pianist/organist Bobby Pierce, outstanding drummer Alphonse Mouzon, extraordinary bassist Henry "The Skipper" Franklin, phenomenal saxophonist Azar Lawrence, internationally acclaimed saxophonist Bennie Maupin and many more.
Today, Nolan has mastered both of his passions; music and running. His double life includes smashing a 1500 meter world record in 2011, at age 61, and being dubbed by some as the greatest middle distance runner of all time when he ran the equivalent of a 4:46 mile. Also, he holds the world records in the 800 meters and mile and American records in the mile and 3000 meters. Our very own trumpet master, Nolan Smith Shaheed, suddenly started beating familiar distance runners and Olympic hopefuls, inspiring USA Track and Field to name him Athlete of the Week that same year. As a senior citizen, he continues to run two hours a day, break track records, and baffle us with his amazing endurance. The common denominator in both of his passions seems to be discipline. You have to be disciplined to master a musical instrument and also to master a sporting event. Somehow, he manages to balance both careers with humble dignity and tenacious talent.
Nolan is a multi-talented jazz musician who has excelled at every dream he has pursued. He is an example of excellence, a diverse force of energy that has kicked dust into the faces of opponents on the track fields and an inspiration to those of us who aspire to higher heights. He helps us understand, by example, that with discipline and passion you can pursue and conquer your goals and that all dreams are possible.
As a result of all his outstanding accomplishments in the field of Performing Arts, John Muir High School and the John Muir High School Alumni Association are proud to induct, Mr. Nolan Shaheed into its Alumni Hall of Fame for 2015.

James Henderson, Jr.
Community Service
1970
Mr. James Henderson, Jr (Jim) graduated from John Muir High School in 1970 and was selected in the category of Community Service. At Muir he served as part of the Rufus Mead Auditorium Stage Crew; volunteered many hours operating equipment for school, community, and other public events; He was a member of the Muir Varsity played baseball team. After graduating from Muir, he came back and acted as an assistant coach for the Muir Varsity team for two seasons. He attended PCC and worked in the evening as a student assistant in the PCC Telecommunications department. He was a Reserve Police Officer for the City of Pasadena for 5 years, officially beginning his adult commitment to community service.
Jim's career path took him through the ranks of Pacific Bell Telephone Company (AT&T) where he became senior network technician and ultimately a Senior Engineer and Manager for the Southwestern Bell (SBC) Southern California digital network. During his early career days, he volunteered many hours to his church and began teaching many of his elders, peers, and children about computer technology.
In the 1990s, he continued this volunteer work in schools, setting up Elliot Middle School's original computer lab with the help of his computer club. This lab was funded 100% through his and his friends' efforts and donations. He did the same for Sepulveda Middle School and the Los Angeles Center for Enriched Studies (LACES) in the Los Angeles Unified School District; fixing older out-of-date computers; donating newer computers; and setting up networks in classrooms that were not initially equipped for this type of technology. He also took time off during his work day to teach the students how to use the computers to publish newsletters, yearbooks, poetry books, etc. Known as "Mr. Jim," students looked forward to his visits because they knew he was there because he cared.
Upon his retirement from SBC Global (now AT&T) in the early 2000s, Jim really became a community advocate and has been continuously committed to his work in various communities. He does not see himself as an advocate; he really does the work for the love of his community, his dedication to others, and his commitment to serve in whatever capacity he is needed. A few of his most recent community accomplishments include: (1) chairing the committee to produce the annual "Monterey Hills Jazz Festival" since 2006 (2) Designed and taught the curriculum for parent computer workshops for Delta Sigma Theta Sorority, Foothill Alumnae Chapter, (3) volunteered and served as head of the security taskforce for the Delta Heritage School, (4) works with senior citizens at his sister's church teaching them computers, (5) and serves as a board member on the Arroyo Seco Neighborhood Council for Los Angeles City Council District 1 and 14 (6) working with Councilmember Jose Huizar's and his Field Deputies on many projects for over 9 years and (7) served as a board member for the Monterey Hills Federation since 2005 which is an organization that represents the community of Monterey Hills to the city and state agencies to raise funds and plan events for the community.
In addition to his community work (a full-time task) he is Owner/President of HJR Computer Consultants and volunteers much of his time teaching his customers to use the equipment he installs. Jim has been quoted as saying: "I never knew that I would have so much fun working with and helping others. This work has really enhanced my life."
Jim Henderson is President of the Muir Alumni Association and has done an exemplary job in continuing his excellent community service at the home of his alma mater. He is a true Mustang. He is the glue that holds the Alumni Association together and has done as much to help the Association achieve success as anyone else has.
He fills in for vacant positions, serves as co-chairs for many committees, plans and conducts Board meetings, attends and supports all Alumni activities and special events, helps plan Homecoming activities, attends reunions and hosted Alumni tables to recruit new members. Additional positions he holds include Website Manager for the John Muir High School Alumni Association and MPYD. He has developed, revised, maintained and updated those website as needed. He has acted as Co-Chair of the Communication Committee, serves as Membership Co-Chair and works tirelessly to help advertise and increase membership by many media including Facebook, Twitter and others. Another one of his many functions is acting as a liaison with the John Muir High School administration. He attends many of their events and meetings representing the Alumni Association and reporting back to the Alumni Board.
He also acts as a "mentor" to Alumni Board members by helping them with input on their Alumni-related problems. His mature attitude and leadership towards discussing and voting on Alumni business has been the guiding light to making intelligent decisions by the voting members of the Alumni Board and has led to the many successes of the Alumni Board.
As a result of all his outstanding accomplishments in the field of Community Service, John Muir High School and the John Muir High School Alumni Association are proud to induct Mr. Jim Henderson into its Alumni Hall of Fame for 2015.

Dr. Ricky Gutierrez
Education
1971
Dr. Ricky S. Gutierrez left John Muir High School in 1971 and was selected in the category of Education. At Muir he played baseball and "B" football and he was in the M.E.Ch.A. Club. The M.E.Ch.A. experience was empowering and motivated him to pursue a college education and strive for social justice. He remembers the Turkey Tussle games and also the band, drum section and their Friday romps through the hallways on Pep Rally days.
Growing up in Pasadena, he delivered papers for the Pasadena Star News, served as an altar boy at St Andrews Parish; played Little League baseball and played guitar in a garage band known as the Soulful Crusaders. He was one of the founders of the Chicano group known as the Casuals. He did not graduate with his class but was and continues to be an important part of the 1971 class family. He dropped out of school to serve our country. He earned his G.E.D. in 1970 while serving two tours of duty in the United States Navy. While his fellow class members were preparing for and attending the prom, Ricky was preparing for a deployment to Viet Nam.
After three years, Ricky advanced through the enlisted ranks promoting to Second Class Petty Officer. During his service, he received the National Defense Service Medal, the Viet Nam Service Medal, the Viet Nam Campaign Medal, the Republic of Viet Nam Meritorious Unit Citation/gallantry Cross with Palm, the Navy Unit commendation Medal and the Navy Good Conduct Award. Ricky was honorably discharged from the Navy in 1978.
Ricky's ascension to becoming an educated person was slow in developing, believing that an education is one essential component to success. Ricky enrolled in Spokane Falls Community College in Spokane, Washington and graduated in Liberal Arts in 1982. Upon his graduation, he continued his undergraduate education at Eastern Washington University earning his B.A. in Psychology in 1984. He was the first in his family to earn a college degree.
Ricky worked for ten years in the Mental Health field, four years with court committed and voluntary psychiatric patients and six years with those adjudicated as not guilty by reason of insanity. He wanted to continue his education and enrolled at Washington State University in the Criminal Justice Program and earned his M.A. degree in 1995. He then received a coveted fellowship to pursue his studies at the doctoral level, and earned his Ph.D. in Political Science in 2002.
He taught classes in policing and juvenile justice and co-authored many published manuscripts.
He accepted a position as a tenured-track faculty at California State University, Sacramento in 2000.
In May, 2006, Ricky was promoted to Associate Professor and in 2010 was promoted to full Professor where he currently holds this position.
His research interests include Social Justice, Police-Citizen Encounters, Juvenile Justice, Social Capital, Prisoner Reentry, Criminal Justice Program Education, Minorities and the criminal Justice System, Mental Illness and the Criminal Justice System, Correctional Theory and Practice, Criminal Justice Pedagogy, and Criminal Justice Policy.
These interests have been taught by Dr. Ricky in a wide variety of schools and colleges including: Cal State, Sacramento, Sacramento, CA; Lewis-Clark State College in Coeur'd Alene, ID, Washington State University, Pullman WA; and the U.S. Navy, Naval Air Station, at Point Mugu, CA.
Throughout his career, he has had many varied experiences including Faculty Coordinator of a mentoring and student advising program. He has many professional affiliations, and has earned many awards and honors. He has many grant proposals in his field; is an author/co-author of many publications in books, articles and technical reports; and has presented many papers at professional conferences.
He is a prime example of a person who, faced with adversity when all odds were against him, succeeded in life and education.
As a result of all his outstanding accomplishments in the field of Education, John Muir High School and the John Muir High School Alumni Association are proud to induct Dr. Ricky Gutierrez into its Alumni Hall of Fame for 2015.

Rodney D. Wallace
Government Service
1971
Mr. Rodney D. Wallace was selected in the category of Government Service. He was and always has been a loyal supporter of Muir. At Muir, he was a member of the Mighty Mustang Band. He attended Pasadena City College (PCC) and the American Academy of Dramatic Arts to pursue his dream to be a Professional Actor. He and others faced a pattern of institutional bias in the casting of productions at PCC, so they created their own troupe, "The Black Dramatist" and travelled around the city, performing one-act plays from 1973 to 1974.
He was hired by the Pasadena Unified School District as a Counselor Aide in 1974 and assigned to Madison Elementary School. He was instrumental in the development and implementation of several programs providing youth alternatives to "anti-social behavior." One such program was an after-school Drama Program where students developed, wrote and starred in a musical production. It was during that time, he realized his calling to mentor and teach youth.
At the same time, he was being encouraged to seek a job in law enforcement where he could broaden his outreach to youth. He eventually yielded to the call, and after navigating a few institutional hurdles, was hired by the Pasadena Police Department in 1978. Rodney D excelled as an "Officer on the Beat" and also played an integral role in creating, implementing and revitalizing several programs that helped to strengthen the relationship between the police and the community. Some of his accomplishments are reflected in the School Resource Officer (SRO) program, Drug Abuse Resistance Education (DARE), Summer Youth Leadership Conference (SYLC), Junior Public Safety Academy (JPSA), Youth Emergency Services (YEW) camp, Police Activities League (PAL), and the Police Explorer Post. He rose through the ranks of the police department to the level of Lieutenant and for a few brief months, Interim Police Commander.
Rodney D was on the Board of the Pasadena Police Officers Association (PPOA) where he held the office of Vice President; he is a founding member of the Pasadena Black Municipal Employees Association (PBMEA); sings in the Men's Choir at First African Methods Episcopal Church; is a founding member and current President of the Men of First AME (MOFAM). He is also a Past President of the San Gabriel Valley Chapter of the National Organization of Black Law Enforcement Executives (NOBLE), and is the Past Vice President of NOBLE National—Region VI.
He has received several honors throughout his career but he is most proud of being chosen one of the Alpha Phi Alpha "African American Fathers of the Year" for 1993 on the strength of an essay written by his daughter Leslie Nicole. He was selected as one of the Pasadena "Community Legends" in 1999; the San Gabriel Valley Council of Learning for Life "Explorer Post Advisor of the Year" in 2000; the Pasadena Branch of the NAACP "Community Involvement" award in 2007; the Learning for Life "Badge of Courage" in 2009 and the First AME - Pasadena "Man of the Year 2014." Rodney D was also just selected as a recipient for the 2015 "One Caring Adult Foundation" Award.
He retired from the Pasadena Police Department in 2013 after 33 years of service during which he earned the lasting respect and gratitude of the community as well as colleagues on the Department. A Lieutenant said on the occasion of Wallace's retirement: "He embodies what Martin Luther King, Jr. Talked about in his speech "The Drum Major Instinct.' Dr. King emphasized that a true leader is motivated by a sincere desire to serve others. A true leader resists the 'Drum Major Instinct' which is a selfish desire to be out front. He does not seek the spotlight recognition or self-aggrandizement. He regards leadership skills as gifts from God to be used to serve others, not to serve self."
Since he retired he continues to counsel, teach, advise and assist youth to realize their potential to fulfill their dreams.
As a result of all his outstanding accomplishments in the field of Government Service, John Muir High School and the John Muir High School Alumni Association are proud to induct Mr. Rodney D. Wallace into its Alumni Hall of Fame for 2015.

Dr. Bruce Bond
Writing (Author/Reporter)
1972
Dr. Bruce Bond graduated from John Muir High School in 1972 and was selected in the category of Writing (Author/Reporter). At Muir he was ASB President in the Fall of 1971, played the lead of Tony in the Muir production of West Side Story and was Salutatorian for the Class of 1972. He participated in drama, a Cappella choir, track, Blazer newspaper, and inner I literary magazine and many other activities. He recalls most strongly his many friendships with fellow classmates. Muir has figured strongly in his life in shaping his values and increasing his understanding of how language works and does not work to forge meaningful relationships. Also, his involvement with the track team and theater program at Muir have enriched his awareness of himself and his world, given him increased discipline, sensitivity, knowledge, and once again a wealth of core friendships that sustain him still.
Bruce received his B.A. in English from Pomona College in 1976 and M.A. in English from Claremont Graduate School in 1977. After receiving an M.A. in Music Performance from Lamont School of Music at the University of Denver in 1982, he worked as a classical and jazz guitarist for many years. Subsequently, he received his Ph.D. in English from the University of Denver, specializing in Modern Poetry. He has taught at several universities, including University of Kansas, Wilfred Laurier University in Canada, and Wichita State University, prior to his current position at the University of North Texas.
In addition to his writing and teaching, Bruce mentors several students in obtaining their graduate degrees, serves as a judge for poetry contests and grants applications, lectures at professional conferences and performs on acoustic guitar at local venues. As the Director of Creative Writing at the University of North Texas, Bruce Bond laid the foundation for its nationally recognized Ph.D. program in Creative Writing by instigating the program's official status, degree plans specific to the discipline, curricular reform, a creative writing budget, the Visiting Writers Series, national publicity, a creative writing admission system, student recruitment, the promotion of students for national awards and several national searches for top faculty.
Dr. Bruce Bond is one of the foremost contemporary poets and has published over 800 poems in leading literary journals and anthologies, such as Poetry, The Yale Review, The New Republic, Harvard Review and Raritan. His poems have been selected four times for inclusion in the annual anthology, Best American Poetry, and he has published over ten full-length books of poetry with several more forthcoming through at least 2017.
Bruce has won multiple awards for his poems, including the 2015 Crab Orchard Award in Poetry for his book of poems Gold Bee, and received the Kesterson Award for outstanding Graduate Teaching in 2009 from the Department of English at the University Of North Texas (UNT), where he is currently Regents Professor of English. He also received the UNT Foundation Eminent Faculty Award in 2012 and the UNT Creative Impact Award in 2010. Additionally, his work has been nominated numerous times for the Pulitzer Prize, the Pushcart Prize and the National Book Award in Poetry, which are the highest awards in creative writing. Bruce has served as Poetry Editor of the American Literary Review since 1995. He is one of the most well respected poets and has international recognition, with his poems being translated into several languages.
As a result of all his outstanding accomplishments in the field of Writing (Author/Reporter), John Muir High School and the John Muir High School Alumni Association are proud to induct Dr. Bruce Bond into its Alumni Hall of Fame

Waraire Boswell
Business
1993
Mr. Waraire Boswell graduated from John Muir High School in 1993 and was selected in the category of Business. At Muir, he played on the Boys Varsity Basketball team.
After Muir, he attended Cal State, Northridge in Northridge, California and majored in Radio/Television film. After college, Boswell worked at Fox Sports, United Talent Agency, and William Morris and later for AmenRa Films as an Executive Associate. His work became so prevalent amongst his colleagues and associates he parted ways from the agency and began making custom menswear full-time. In 1999, Boswell began creating clothing for himself (he is 6'7" tall), regular height consumers and hard to fit athletes. He quickly began picking up contracts for wardrobe i.e. Soul Food the series (Boris Kodjoe, et.al.), My Wife and Kids (Damon Wayans), Best Damn Sports Show Period for FOX Sports, and movies and even commercials. Boswell later attracted the attention of Hollywood agents and attorneys and began offering custom suit services to former agency-co-workers, associates and clientele. When press junkets are done, Oliver Stone and Norman Lear look no further than Waraire Boswell to fit them in royal, age appropriate fashionable attire.
Be it LeBron James, Tyler Perry, Oliver Stone, Kobe Bryant, D. Wade, Chris Bosh, Raphael Saadiq, Doc Dre, Matt Kemp, Magic Johnson or any other hot celebrity, producer or executive that's fashionably outfitted, look no further since Waraire Boswell is the source of information for events and award shows such as The Golden Globes and the Grammy's. He has served as an independent correspondent for Minolta and BSN for New York Fashion Week.
Boswell was celebrated for his talent by Fresh Faces in both Southern and Northern California. He is considered a very high ranking designer and his fashions are regularly seen in trade magazines, such as GQ, Vogue, Esquire, and Vanity Fair. Boswell, owner of wb-collection has been credited as a fashion expert. WB Collection outfits select professional athletes, Hollywood agents, entertainment attorneys, actors and socialites within the industry. WB Collection, the label name for his clothing line is available at several upscale boutiques; The Custom line is available only by appointment. Both lines are extremely popular. Boswell has bucked prevailing fashion trends with his clean, yet whimsical fashion.
One look at the amount of detail in his suits, shirts or denim and you're forever hooked. Most recently after Carmelo Anthony's wedding reality saga that Waraire outfitted Anthony and his "posse for," Waraire Boswell began becoming the go-to for celebrity as well as not-celebrity wedding party attire. He has been featured a couple times in the frontier magazine for A-List weddings. Just when you think it couldn't get any better; Waraire Boswell did two collaborations for ready to wear lines with NBA players Chris Bosh and Brian Boswell with former NFL Player and USC Trojan Alumnus Brian Kelly.
These two lines demonstrate that his talent is broad and he's no one hit wonder and knows how to do casual as well as dress up for the regular height athletic and tall male body types. What continually sets the WB Custom brand apart from its contemporaries is the design's uncanny ability to provide a unique look to clients of various heights and shapes. One's size puts no limitations on construction. The brand has a diverse set of customers that range from a variety of backgrounds and professions from all around the globe. He is able to create custom designs that can adapt to anyone's signature style. From flamboyant celebrities to conservative businessmen alike, anyone can find solace in WB Custom.
In 2005, Boswell was awarded Mercedes Benz Classic Designer of the Year and GenArt Fresh Face of the Year. In 2005, Boswell was showcased alongside Diane von Furstenberg, JLo, Simmons Jewelry Company, and Marc Jacobs for the "Pret a PSP" show for the much-anticipated PlayStation Portable. Waraire Boswell has black labeled (made private label collections) for many A-rated designers and although often copied, they never are able to impeccably replicate nor channel his inner creativity.
No matter what he touches, it's an amazing masterpiece. Although Waraire is clearly a creative fashion genius, he literally has never stepped into a fashion design school, yet makes items that rival with the best the design world has to offer. He is internationally available, recognized amongst the Who's Who in the World of Couture Fashion and he's a true-blue Mustang that needs to be acknowledged for the changes he's made within the greater Altadena/Pasadena community via volunteerism with Male Teens as well as his contribution to the world of Fashion.
The best is literally yet to come for this icon!
As a result of all his outstanding accomplishments in the field of Business, John Muir High School and the John Muir High School Alumni Association are proud to induct Mr. Waraire Boswell into its Alumni Hall of Fame for 2015.

Eugene "Gene" Patton
Brownfield Service Award
1964 - 1985
Mr. Eugene "Gene" Patton is this year's recipient of the sixth annual Jim Brownfield Service
Award that began in 2010. This award was started to honor former Muir teacher and coach, Jim Brownfield, who gave much of his time and energy to Muir students and staff. The award is given to non-alumni that have given dedicated service to the Muir community for at least five years.
Gene is being honored because of his tireless efforts to improve John Muir High School, its students, and the community. Gene's love for Muir began when he was hired in 1964 as a Custodian He loved Muir so much that he sent all four of his children there: Bonnie c/o 1970, Sissy c/o 1973, Sidney c/o 1977, and Courtney c/o 1985 and current JMHSAA Board Member, and now some of his grandchildren attend as well. He supported Muir for more than two decades, from 1964 through 1985.
While working at Muir, and even afterwards. Gene encouraged many students to stay out of trouble, and go to class, including those attending other local schools. One student wrote that "I have fond memories of Gene at John Muir High School where he worked for many years. Gene would always talk to me and give me positive advice and encourage me to do what is right, get my education, and make something of myself. I was not the only one." Another student wrote: "Mr. Patton was more of a father to me than my own father. He not only cared about me, but he cared about all of us." Gene would also come on campus and check on his children and others he knew to see if they were going to class, getting good grades and behaving in class. He always encouraged students to make something of themselves, to become good productive citizens, and to get involved in their communities.
He would also bring food from home, because he noticed certain students were not eating lunch every day. He would tell those students to meet him at or near the Custodian's Office, and discreetly hand them a sandwich or something they could eat. He would also take donations from friends to buy football, track or basketball shoes for those kids who were not able to buy their own. He did this strictly in confidence. He did not want anyone else to know what he was doing. It was always between him and the student.
He was also involved in many community action groups, and volunteered his time at the Hut, and Teen Post, which were teen centers where youth were able to hang out and shoot pool, play basketball, listening to music and other activities. Many of the students who frequented these centers were students at Muir at the time. These clubs were supervised by Ralph Riddle, who was a member of the Pasadena
Police Department, Ed Kirkwood, Jack Powers, Jalonne Hunt, Ralph Allen and Gene, just to name a few.
These people were well respected in the community.
When Gene was a guest judge on the Gong Show (until its cancellation in 1978), sometimes the judges would write different messages on cue cards, which were seen on camera, and once Gene had JMHS written on his card. He also was widely known by his stage name "Gene, Gene, the Dancing Machine." He was a television personality, dancer and stagehand who worked at NBC Studios in Burbank, CA. He was the first African American to join the International Alliance of Theatrical and Stage Employees Local 33. He appeared in The Gong Show Movie, released in 1980 and had a cameo as himself in the film Confessions of a Dangerous Mind.
In 1976, Gene, while working on the Richard Pryor Show, went to the producers of NBC's Prep Sports World to advocate that the Turkey Tussle be televised. It was televised and that was the first time that Muir had beaten PHS in 10 years.
He knew much about Muir's history from an athletic standpoint. He would mention names like John House, Rod Sherman, Harold Busby, David Buchannan, Jerry Procter, Willie Campbell, Howard Williams, Gilbert Blades, Ronnie Pritchard and many others. He would often accompany the football and track teams on the bus to their games and meets. He was there to offer support and encouragement. This developed to the point where Ben Steelhead and Walter Opp, who were the head football and track coaches at the time, would include Gene at every meet or game, home or away.
In 1996, Gene received an honorary degree from the University of Arizona for his support of the University.
It is very clear how important Gene was to Muir, and how much he influenced those who knew and came in contact with him. He loved John Muir more than anyone, and he bled the Blue and Gold, because he was John Muir, and John Muir is Gene Patton. He was a Muir "icon" and truly a Mustang at heart. He passed away on March 9, 2015.
As a result of his outstanding service and dedication to the John Muir High School "family," the John Muir High School Alumni Association is proud to award the 6th annual Jim Brownfield Service Award to Eugene "Gene" Sidney Patton. Accepting this award for him is his son Sidney Patton and his daughter Courtney Patton Jackson.


2017 Hall of Fame Induction Ceremony
Saturday, November 3rd at 1:00 PM
Frank Walkup Library